Opened: April 1983
Manufactured By: Zamperla – Altavilla Vicentina, Italy
Model: Mini Enterprise De Luxe
Ride Capacity: 28 (4 robot speeders hold 4 each, 4 space pods hold 3 each)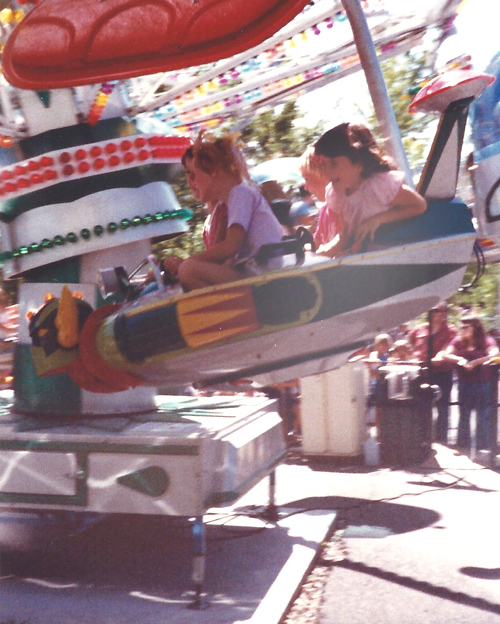 This ride, which early Lagoon ads called "a space adventure for kids," is somewhat similar in operation to Turn Of The Century. Riders spin clockwise around the tower in one of three different types of vehicles. Soon the spinning wheel begins to tilt slightly, providing a very mild sensation of rising and diving through the air.
Originally, kids could push a button in each vehicle that would make a "space blaster" kind of noise. This seems to have been disabled at some point (perhaps in the '90s or even later) most likely for the sake of the operator's sanity.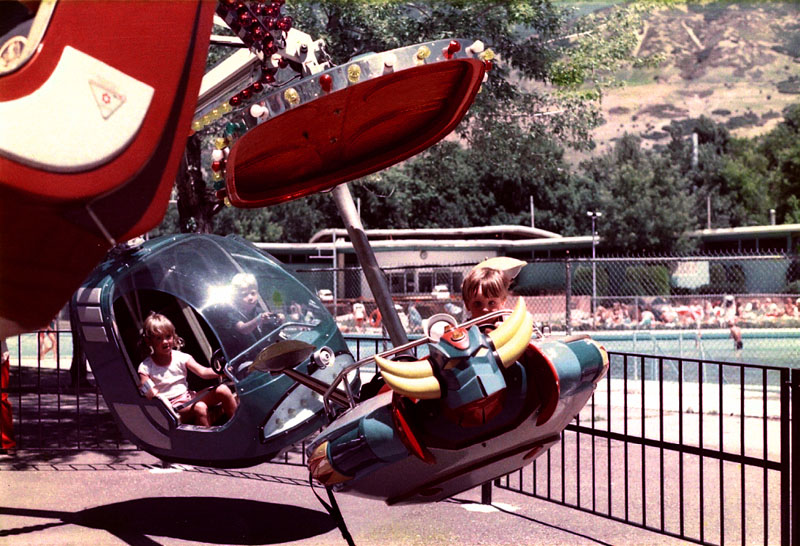 While neighboring rides have been moved to several different spots over the decades, Moonraker has only been in two locations. It was first installed where the Kiddie Coaster had been until it was removed. When Puff The Little Fire Dragon opened there, it was moved to the place it still stands today. Bulgy The Whale used to be to the south of Moonraker until 2004 when Speedway, Jr.'s track layout was altered and Kontiki and The Dragonfly were shoehorned in. Sky Fighter had been on the north side of Moonraker until 2006 when Ladybug Bop and Dinosaur Drop were added. The ride was completely repainted in 2016.




more from lhp


SOURCES
Mini Enterprise De Luxe. ZamperlaRides.com, accessed via Internet Archive.
Lagoon newspaper ads, 1983.