Opened: 1976
Location: Main Street, Pioneer Village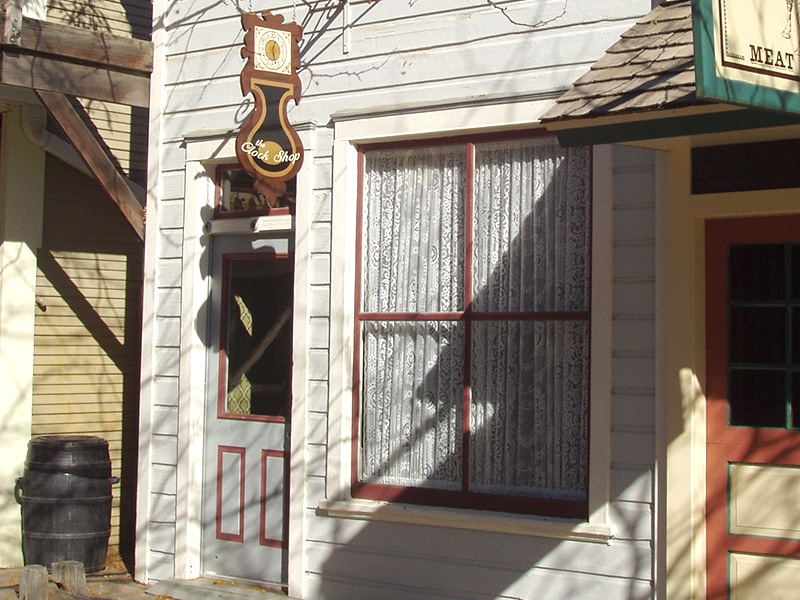 The Clock Shop features a large and varied collection of antique timepieces from the late 1800s. The origination of the collection isn't prominently documented, however. Unlike other buildings and exhibits in Pioneer Village, there doesn't seem to have been a Clock Shop at the original Salt Lake location. They could have been part of another display or they may have been added after Pioneer Village moved to Lagoon in the mid-1970s.
During the summer months, the clocks used to be wound up every day, but that has now been discontinued.

GALLERY

MORE FROM LHP

SOURCES
Arave, Lynn. Get out of town by sundown? Hey: there's too much to see! Deseret News, 23 Jul 1995.