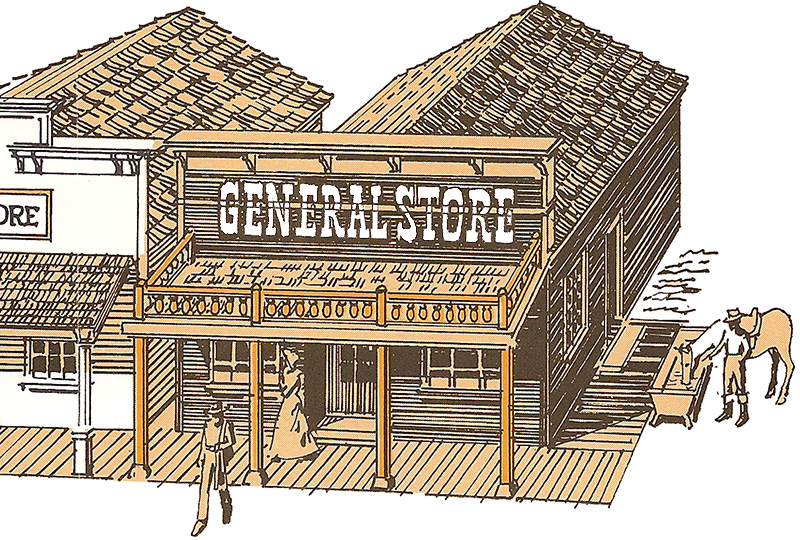 Original Operation: 1892-1940
Original Location: 200 South & Main Street, Kamas, Utah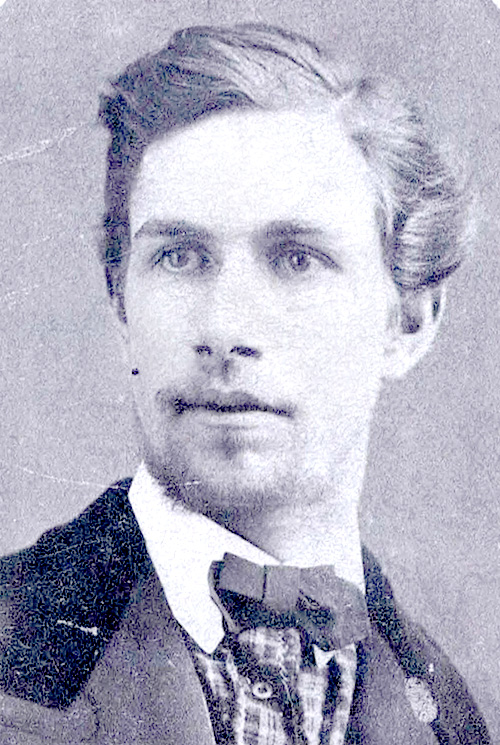 Alma Warr was born in 1855 in Somerset, England and came to America soon after becoming a teenager. He ended up in Rhoades Valley, Utah (later known as Kamas) and worked as a clerk in the Rhoades Valley Co-Op beginning in 1869.
Before leaving England, the "girl of his dreams" told him she'd wait for him to come back for her. When he became a young man and was ready to marry, he traveled back to England with a little wooden church he had carved for her. When he arrived, he discovered she had passed away. He returned to Kamas with a broken heart and never married anyone.
Years later, in 1892, he opened his own store on 200 South & Main Street in Kamas and it remained open until after he died in 1940.
"It was then locked up and no one entered it for over twenty years. When Pioneer Village acquired the store it still had coal in the coal stove; checkers were on the checker board, and an open ledger book lay on the counter top."

Pioneer Village guidebook, 1980s
The building that housed the store in Kamas was moved to the other corner of the same block where it now serves as a private residence at 100 East and 300 South. It was nominated for the National Register of Historic Places in 1976 by Davis County boy scout, Glen Smith.
When the contents of the store were moved to Main Museum Building at Pioneer Village in Salt Lake City, efforts were made to display everything just as it was found. In the mid-1970s when the collection moved to Lagoon, the artifacts from Alma Warr's store were placed in their own building near the entrance to the village, on Main Street. It also doubled as a gift shop with souvenirs and rock candy.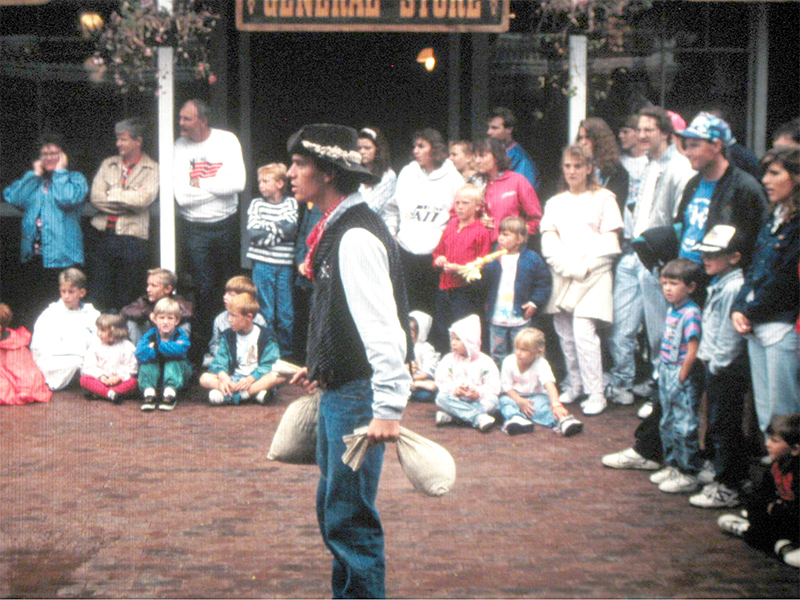 Many buildings in Pioneer Village are actual pioneer structures relocated from around the region, but not all of them. The General Store building was built by Lagoon as a place to show off the artifacts from Alma Warr's store. So when the building was converted to an Arby's restaurant in 1998, they were only altering their own building that was just over a couple decades old. The historical items from the General Store would've been moved into storage before the transition. Pioneer Village functions mainly as a museum and like most museums, much of its collection remains in storage and is occasionally rotated out with other displays. There's a similar collection just down Main Street in the Rockport Co-Op and it's possible that some items from Warr's store have shown up there.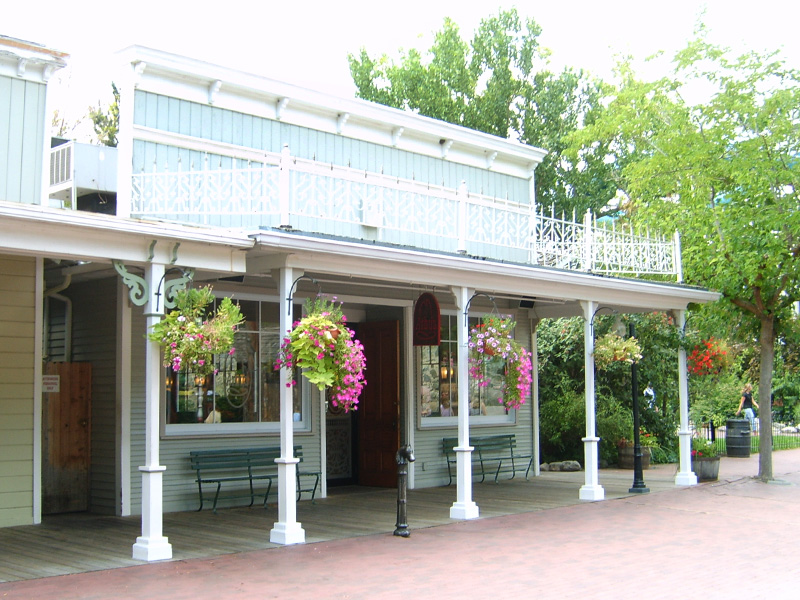 The Arby's dining area is currently decorated with photos and food-related antiques such as silverware and dishes. An outdoor dining area was also added behind the restaurant after it opened.

MORE FROM LHP

SOURCES
Glen Jay Smith – Eagle. Davis County Clipper, 28 May 1976.
Rhoades, Gale R. & Kerry Ross Boren. Footprints in the Wilderness: A History of the Lost Rhoades Mines. Dream Garden Press, Salt Lake City. 1980.
Lagoon And Pioneer Village Press Kit, 1988.
Russell, Bessie B. Yule Baby Inspires a Precious Gift of Love. Deseret News, 25 Dec 1993.
Alma Warr (1855-1940). FamilySearch.org, accessed 28 Dec 2019.
Tour de Kamas. Geocaching.com, accessed 9 Feb 2020.