AKA: Mildred Miles Dillman Ute Indian Museum
Opened: 1976
Closed: Pre-1995
Location: Pioneer Village
Once considered to be among the most comprehensive collections of Native American artifacts in the country, the Mildred Miles Dillman Ute Indian Museum showcased beadwork, clothing, utensils and other authentic pieces from the Uintah, Uncompahgre and White River branches of the Ute tribe – the tribe that Utah was named after.
The collection is the result of decades of personal research by Mildred Miles Dillman of Roosevelt, Utah. Mildred studied at the University of Utah, University of Chicago, Utah State University and Brigham Young University¹. She also did the research for and wrote the book, Early History Of Duchesne County, published in 1948.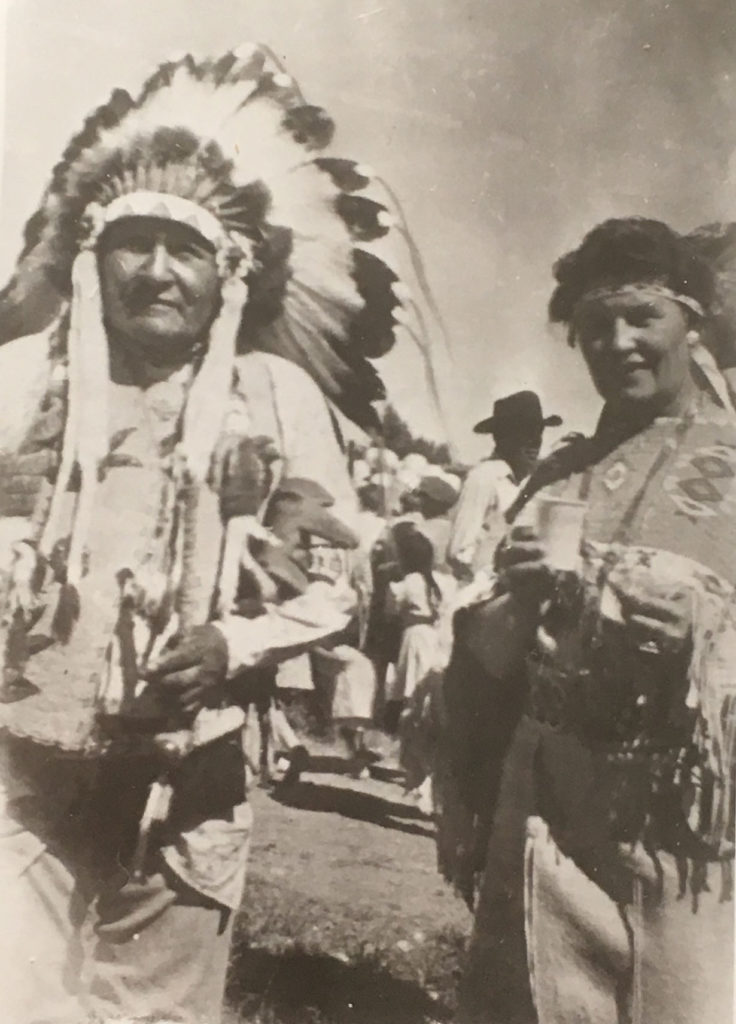 In 1954, it was reported that the collection contained "items dating back 2000 years." A sandstone piece was examined by seven national authorities, including Dr. Donald Scott of Harvard University, who then verified that it was "from a culture that existed 1200-1700 years ago."
When this extensive collection first became a part of the original Pioneer Village in Salt Lake City, it was displayed in the Pioneer Rooms building. It was later moved to a nearby roundhouse which was originally a winter training ring for American Saddlebred horses.
After making the move to Lagoon, the Mildred Miles Dillman Ute Indian Museum opened next to Carriage Hall in a new, smaller, octagonal building.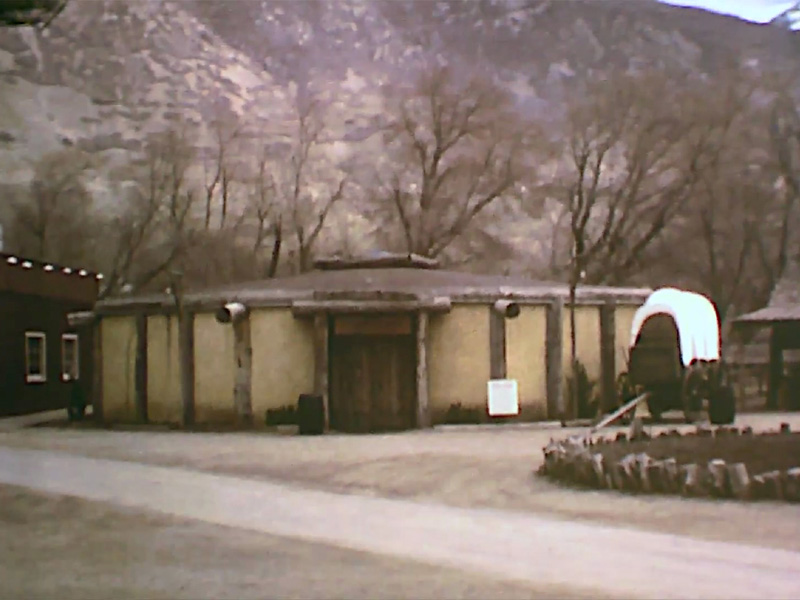 Unfortunately the building began rotting and was demolished in the early '90s. A garden with a covered outdoor eating area was planned for the vacant spot, but was never built. The location is still empty today, but allows for viewing of the musk oxen across Farmington Creek in pens created for the former Pioneer Village Railroad and Stagecoach rides.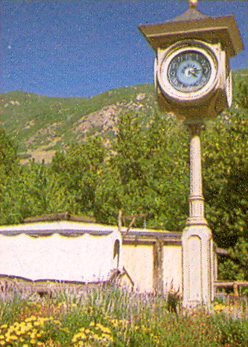 It's assumed that at least some of the artifacts remain in storage at Pioneer Village. Occasionally, when the large door on the upper floor of Carriage Hall is open, a large totem pole can be seen hanging horizontally from the rafters.
The Ute Indian Museum is one of very few exhibits to close since Pioneer Village opened at Lagoon in 1976. Hopefully, this important part of Utah's history can be exhibited in Pioneer Village again soon.

NOTES
The BYU Library has Dillman's collection of research notes, letters, photos, paintings and other items in their Special Collections.

MORE FROM LHP

SOURCES
Pioneer Village brochure, 1966.
Pioneer Village guidebook, 1988.
Arave, Lynn. Get Out Of Town By Sundown? Hey: There's Too Much To See!. Deseret News, 23 July 1995.
Lofgren, Susan. Utah Pioneer Village. Pioneer Magazine, Vol. 55 No. 1, 2008.