Originally Built: ca. 1870-80
Original Location: Wanship, Utah
"This dwelling was the first two-story home built in Summit County. Typical of the sawed log homes of the period, this house represents an architectural transition of about 1880 between the more primitive one-story house and the later frame house. This log house has never had paint or protective coating and the logs here have weathered to the desirable 'desert varnish.'"

Pioneer Village guidebook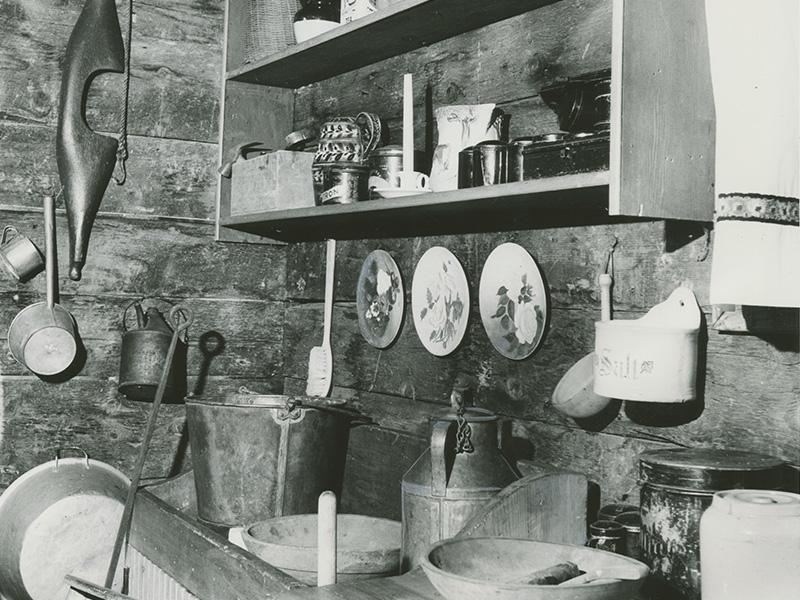 The upper floor features antique furniture borrowed from the Boston Museum of Fine Arts. These items once toured major cities in America and Europe. There's also a table made from wood scraps left over from the construction of the Salt Lake Temple.
The original owner of this cabin has yet to be confirmed. After being moved to the original Salt Lake location of Pioneer Village, it was placed next to the Post Office and simply referred to as a "Sawed Log House". After moving to Lagoon, it was still called that for awhile, but eventually became known as the Wanship Cabin. None of the signage refers to any person who may have built or occupied the cabin.
One possibility is a man named William John Brown. According to an email I received from one of Brown's descendants, their grandmother told them that a cabin he built was at Pioneer Village. I was able to find records showing that Brown lived in Rockport (not far from Wanship) and that he built a three-room cabin there around 1870. The cabin at Lagoon has two rooms downstairs and one upper room. It's also possible that Brown had a cabin at Pioneer Village's Salt Lake location that wasn't relocated to Lagoon with the other buildings.
The only other possibility I've found so far is an unfounded claim on Wikipedia that it was built by Thomas Albert Smith. It has no citation and there don't seem to be records of anyone by that name in Wanship that match the time period.
If you have any reliable information about the building, please send me a message through the Contact page.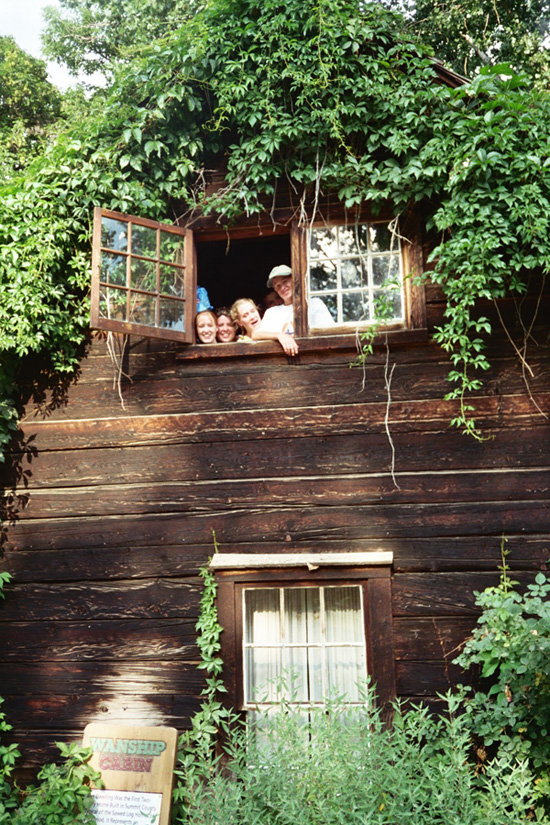 MORE FROM LHP

SOURCES
Pioneer Village brochure, 1966.
Lagoon & Pioneer Village brochure, 1976.
Lagoon press kit, 1988.
Arave, Lynn. Get out of town by sundown? Hey: there's too much to see. Deseret News, 23 Jul 1995.
Peterson, Hannah S. The Life of William John Brown (1839-1885). FamilySearch.org, accessed 23 Aug 2020.
Wanship, Utah. Wikipedia.org, accessed 23 Aug 2020.
My great-great-grandfather's cabin. Email to the author from John W., 10 Sep 2018.