The month of May at Lagoon began with 91-mph winds, causing the park to close all day on May 1st. Cleanup continued throughout the week in order to reopen the next weekend along with the opening of the Campground the same weekend. Several updated RV pads have been added to the Campground since last fall.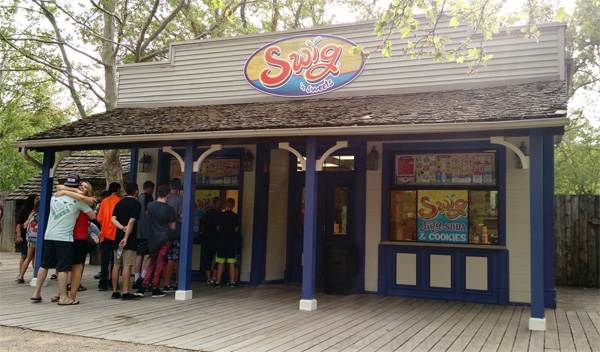 May 7 saw the opening of two new food stands, reported soon afterwards on Lagoon Today thanks to a couple followers. A new funnel cake stand was added next to Rendezvous (that's the name of the Cannibal gift shop). But probably the more popular addition was the new Swig 'N Sweets location in Pioneer Village. The building was last open to guests as a different food stand over a decade ago. Originally it was the Pony Express Museum where the Stagecoach would load and unload in the 1970s. A contest was held by Lagoon via social media to create and name two new exclusive Swig flavors for Lagoon. The winning flavors – White Knuckle and Lagoon-A-Peach, were added to the menu along with Cannibal Crush on May 28th.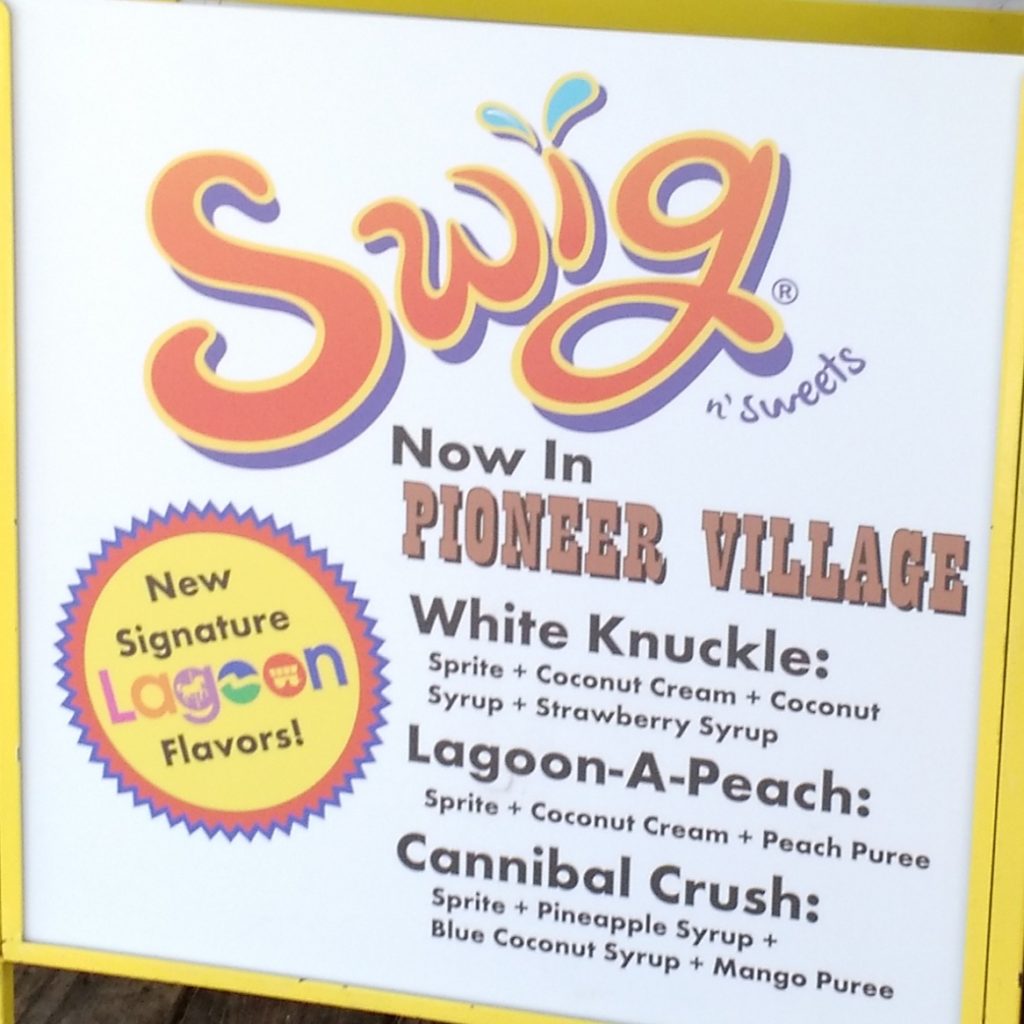 New lockers replaced the cubby system at Cannibal on May 14th with similar new lockers added to Wicked at the same time.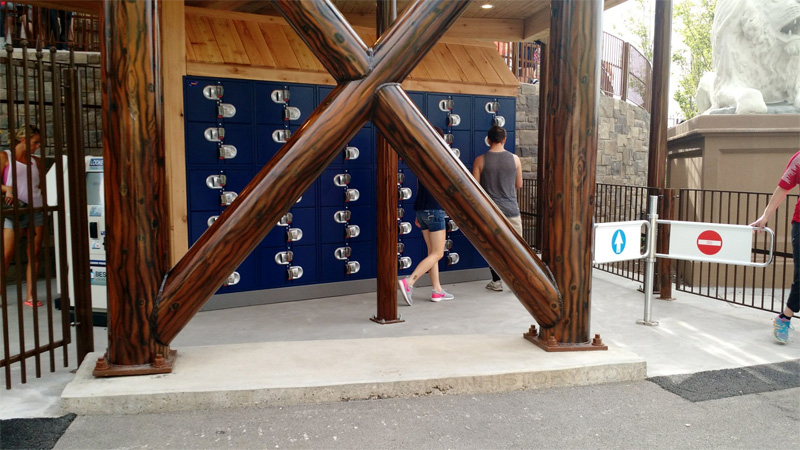 Memorial Day Weekend brought a new show at Carousel Theater and the opening of Lagoon-A-Beach. Let's Dance is this year's day show featuring recent hit songs along with a '90s throwback. The Outrigger slide at Lagoon-A-Beach has been extensively overhauled over the off-season and looks like new again.
School days at Lagoon. Photo: B. Miskin
Lagoon was only open weekends, but it was busy during several weekdays for School Days, USU Physics Day and America On Stage National Dance Championships.
A special promotion was held on Mother's Day with discounted single day passes and a special gift to the first 200 mothers to enter the park. It's unknown what the special gift was, but attendance that day was low due to heavy rain.
The month of May came to a close with a significant milestone for Lagoon. It was the 40th anniversary of Pioneer Village's dedication at Lagoon on 31 May 1976 after being relocated from Salt Lake City.
Coming up this month, daily operation begins Friday, June 3rd, a new show from Joseph Wartnercharney (creator and director of Cirque Innosta and Strawberry Fields) begins Saturday, June 4th, and hours are extended to 11pm on Friday and Saturday nights. The popular Bounceback promotion will also begin June 10th. There are more updates and improvements coming around the park so stay tuned!

I'd like to thank all of my new followers on Facebook, Instagram and Twitter. It's encouraging to hear people are enjoying Lagoon Today!
Lagoon Today! is a sister site to the Lagoon History Project that began as a blog about a decade ago. It was discontinued after a couple of years, but has returned in 2016 on Instagram, Facebook and Twitter as a means of providing news, current events, park updates and weather at Lagoon as it happens. It also serves as a way to record the history of the park in more detail for future reference because history is being made every day.
Instagram – live photo/video updates from the park
Twitter – brief info about crowds, weather and other events
Facebook – videos, photos, links to news articles, etc.
At the beginning of each month, there will be a recap like this one along with a look at what's planned for the month ahead.