As summer flies by, Lagoon continues to hold events and make changes around the park. Here's what happened in July: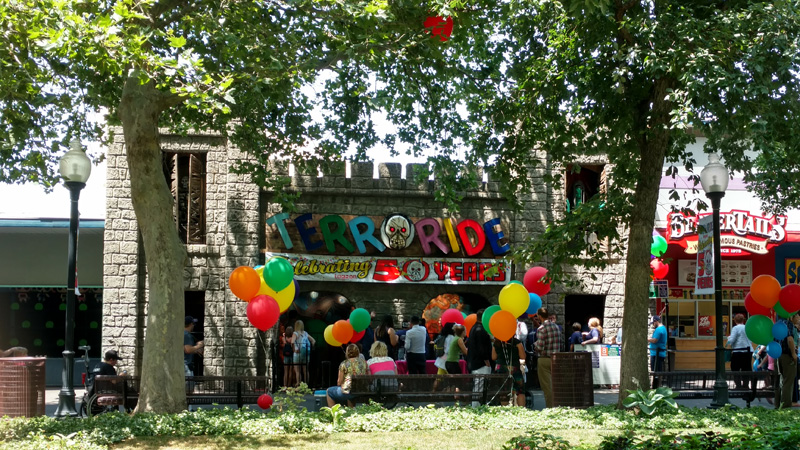 A week-long celebration for Terroride's 50th anniversary was held in the middle of the month. During the week, there were discounts on admission and free collectible pins for the first 50 guests each day. A new limited edition t-shirt designed by local artist, Robin Banks, was also made available. On July 14th, there were treats and a special Terroride cake on display in front of the ride for what was considered to be its grand opening. Guests keep lining up despite long waits and delays. The line has been at least as far as the exit turnstiles for Roller Coaster.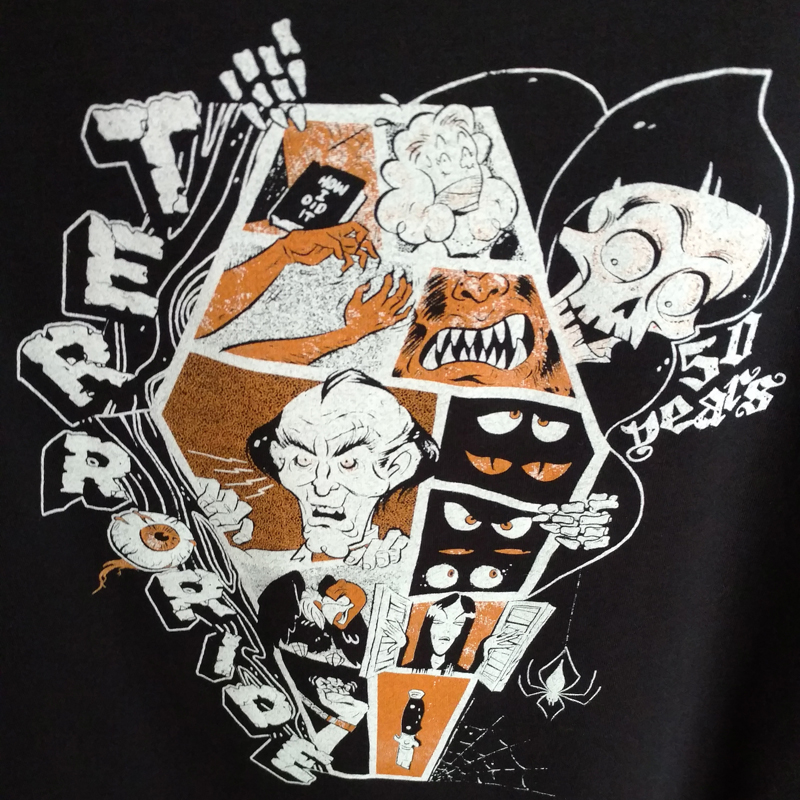 Three rides at the north end haven't opened yet this season. One of them, Hydro-Luge, finally re-opened on July 15th. Samurai and Catapult remain closed for now.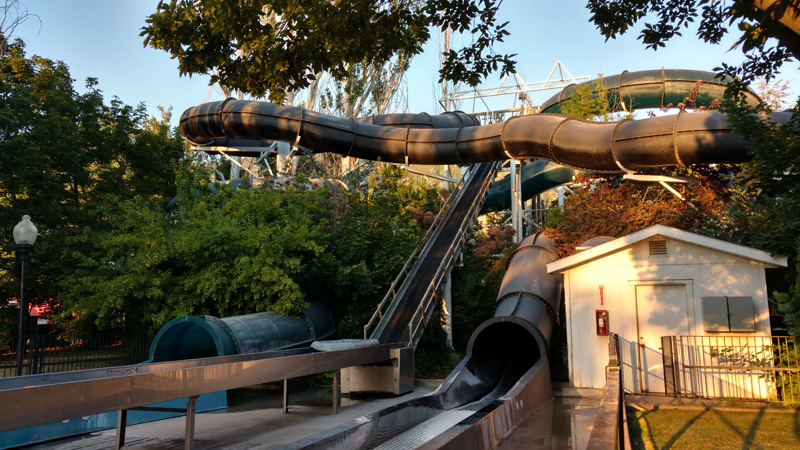 During the following week, a new mural by SRIL (Shae Petersen of Salt Lake City) appeared on the wall above the entrance to Game Time. Other smaller updates took place as well, such as this new sign for the gas station at Speedway, Jr.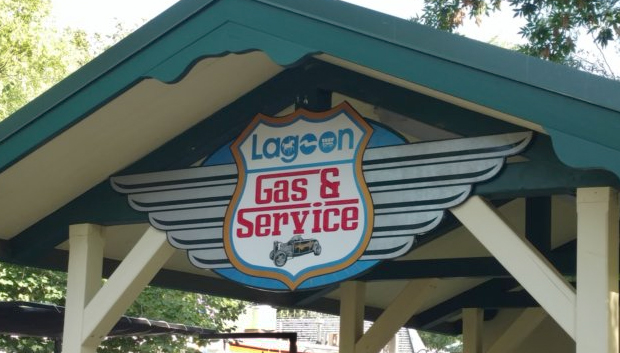 Toward the end of the month, the front steps of the 49-year-old Opera House were torn out. The wooden stairs were rotting so it's likely they are just being replaced to match the great new paint job the building received last fall and winter.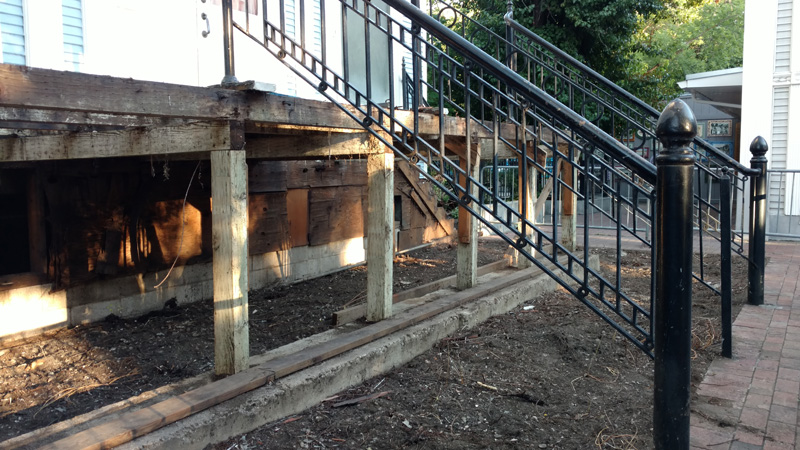 COMING IN AUGUST
The Frightmares trailers have already been pulled out to unload pieces of the spook alleys for the Davis Pavilion, reminding us that summer is almost gone. Daily operation will end for this season on August 22nd and then Lagoon will only be open weekends until October.
Follow Lagoon Today on Instagram, Facebook and Twitter to stay up-to-date on what's happening at Lagoon!