Thirty years ago, Lagoon was celebrating its 100th birthday. It had only been open in Farmington since 1896, but the park traces its history back to Lake Park which opened on the shores of the Great Salt Lake in 1886. Still, many have wondered why "The Celebration Of A Century" was held a year late in 1987. Maybe it was just forgotten in the process of completing a new expansion of the North Midway in 1986. But, it appears park management was aware of the anniversary that year. An April 1986 Deseret News article reported that Lagoon spent "more than $1 million this year to build the new rides and games and refurbish the park from top to bottom…the park will hold a relatively quiet observance of its 100th birthday July 15, and plans a magnificent celebration during the 1987 season".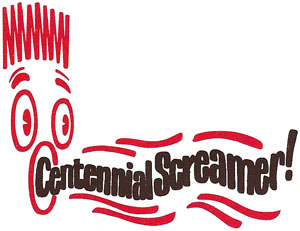 Two new rides were added in 1987. First, a Huss Enterprise named Centennial Screamer was built on the South Midway in April. Around Memorial Day, a Zierer Wave Swinger took the place of the old Rockets ride on the edge of the lake. The name for the Wave Swinger was decided by a contest and the winning entry, Turn Of The Century, was also a reference to the park's 100-year mark.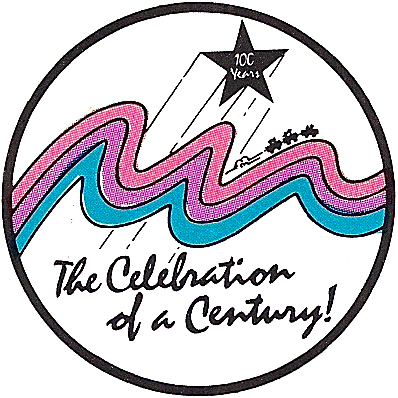 A giant cake was placed near the entrance and signs with historical information could be found around the park. Also included as part of the festivities was a daily drawing for a trip for two to any destination served by Morris Travel.
KUTV produced a special about the park and an episode of KSL's Primetime Access was filmed in the park, hosted by Bruce Lindsay. Parts of these programs have been shared on YouTube and provide a look back at the park at a time when the wooden Wild Mouse, Opera House, Water Skeeters, Speedway Senior and Fun House were still open.
This video of the KUTV documentary has some stuff from 1995 mixed in.

more from lhp