When Lagoon closed last October, there were rides being dismantled and some that hadn't opened all year. A lot of work has been done during the five-month off-season and continues to progress, so let's recap what has changed since 2017.
The park reopened on March 31st this year. The Interactive Fountain near the entrance has been upgraded and its full capabilities will probably be seen as the park stays open later starting in May. The games on the corner southeast to the fountain are being replaced by the new Carousel Candy shop, which has yet to open.
Roller Coaster was closed, but it was immediately clear that it would not be the same ride. The Coaster Dogs building and the old exit ramp were removed for the new entrance, queue and locker area. The old Skee-Ball building which has been used as storage in recent years, was also torn down in order to move the smoking area back. Inside the station, the operator's booth was relocated and an electrical room was built where the queue used to be. After weeks of testing, the ride opened April 14th with brand new trains.
Also on the South Midway, the old Lagoon Music Theatre was being torn out and a new Soccer Darts game replaced Basketball. Where Centennial Screamer sat for 30 years, a new restroom was under construction.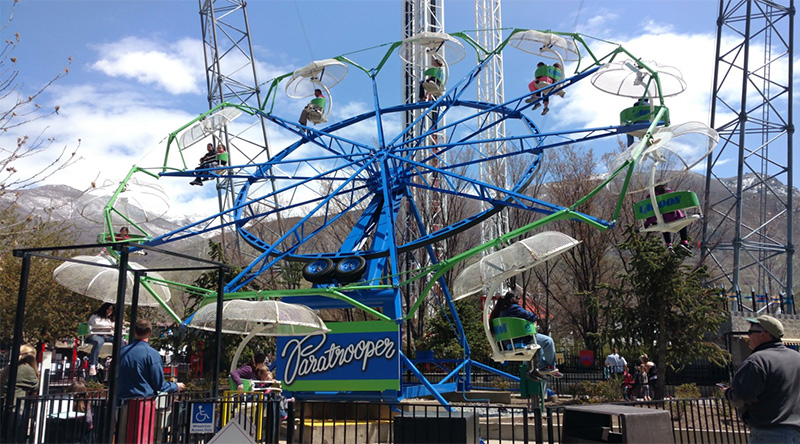 On the North Midway, the new paint of Paratrooper stood out. Hydro-Luge's tower was all that remained of the ride, but that was taken out in the middle of the month. Throughout the month, work has progressed on the new site of Screamer, near Cannibal. Speaking of Cannibal, a new test seat like the one found at OdySea was added near the entrance of the ride.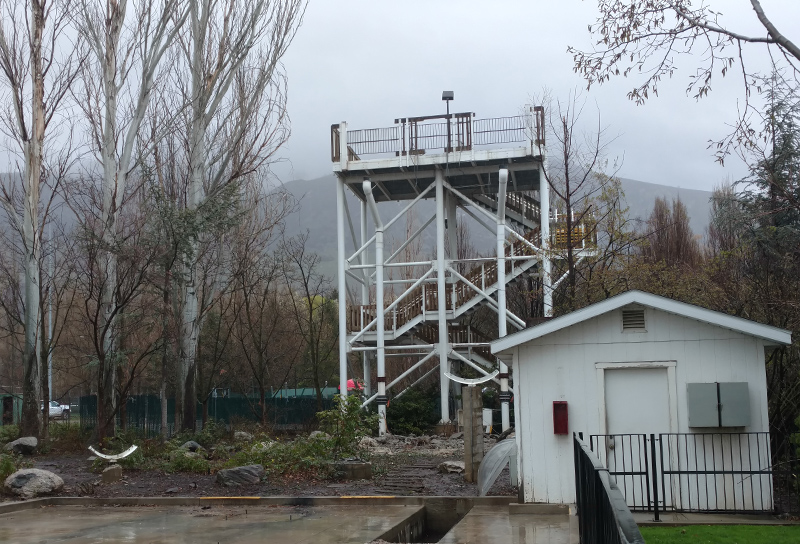 Catapult remains closed, but Samurai finally reopened on April 21st after being closed all of last year. The last weekend of April had much warmer temperatures and the Pioneer Village Bakery returned under the name Bakery Fresh, where salads and wraps are now served.
May brings longer hours, school days, dance competitions and the opening of Lagoon-A-Beach and the Campground, not to mention more additions and changes around the park, so stay tuned!
Follow Lagoon Today on Instagram, Facebook and Twitter to stay up-to-date on what's happening at Lagoon!