Two shows opened at Carousel Theater. The day show, Smoke & Mirrors, is a magic show featuring classic tricks illusions and Verano returned with a new story and music.
Bright red lighting has been added to the roofline on Roller Coaster, recreating an effect similar to the original neon from decades ago.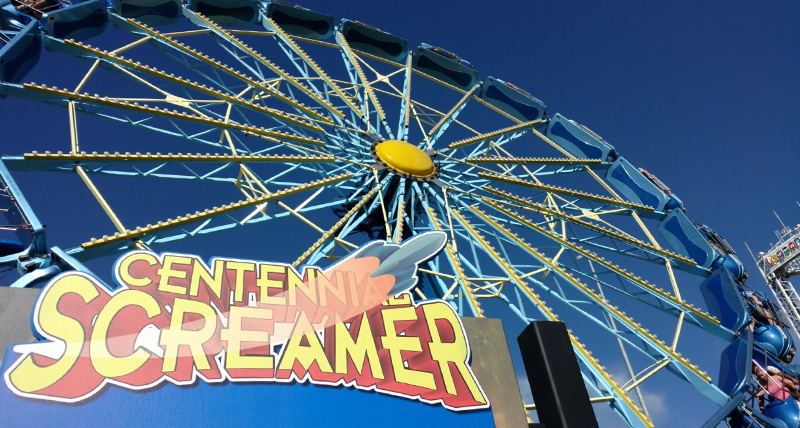 Centennial Screamer re-opened in its new location on June 15th. Little things continue to be added here and there like paint, flowers and signage.
Another ride reopened this month – one that's been closed for nearly three years! Catapult began operating again on June 29th.
It didn't take long for guests to line up for the X-Venture Zone attraction. Now all the rides at Lagoon are operational again, just in time for the busiest part of the summer.
Follow Lagoon Today on Instagram, Facebook and Twitter to stay up-to-date on what's happening at Lagoon!