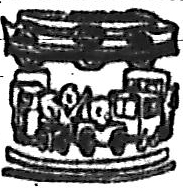 Opened: 11 Apr 1964
Closed: 1983
Location: Mother Gooseland
Manufactured By: Wilhelm Hennecke – Uelzen, Germany
Ride Model: Auto Carousel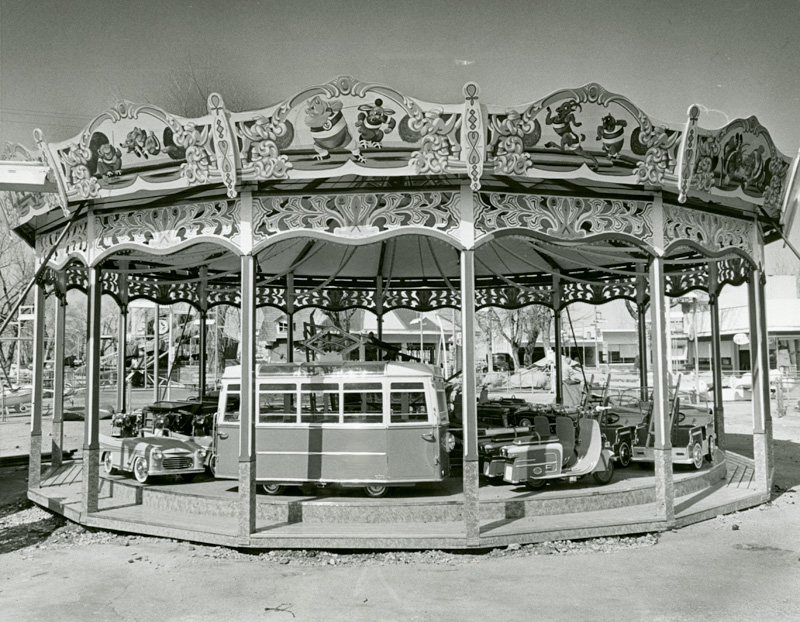 This little ride, imported from Europe, featured different forms of motor transportation in place of horses and animals. It was much smaller than the Carousel. Some of the miniature vehicles on the ride included such things as a streetcar, fire engine, sports cars, motorcycles and scooters. In later years, some vehicles were replaced with horse-drawn buggies and zebra print safari Jeeps.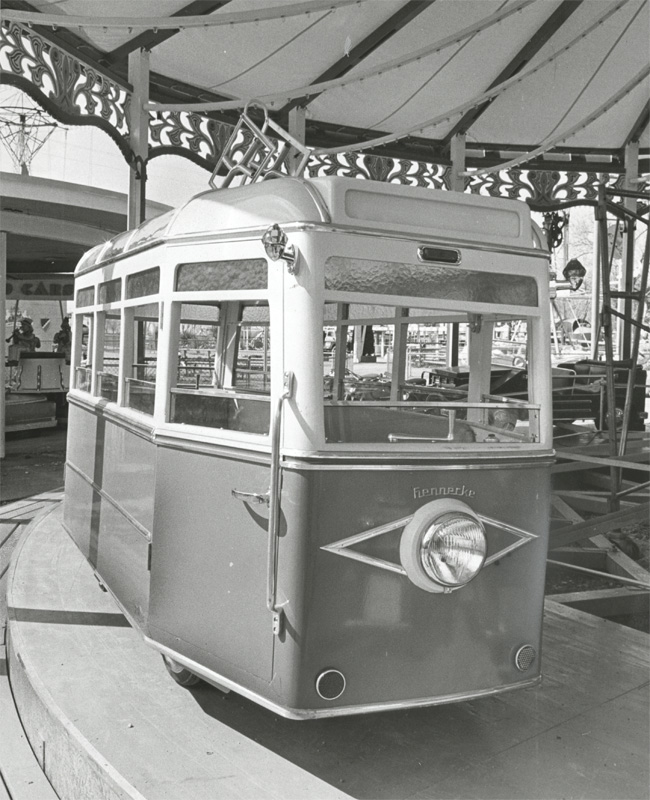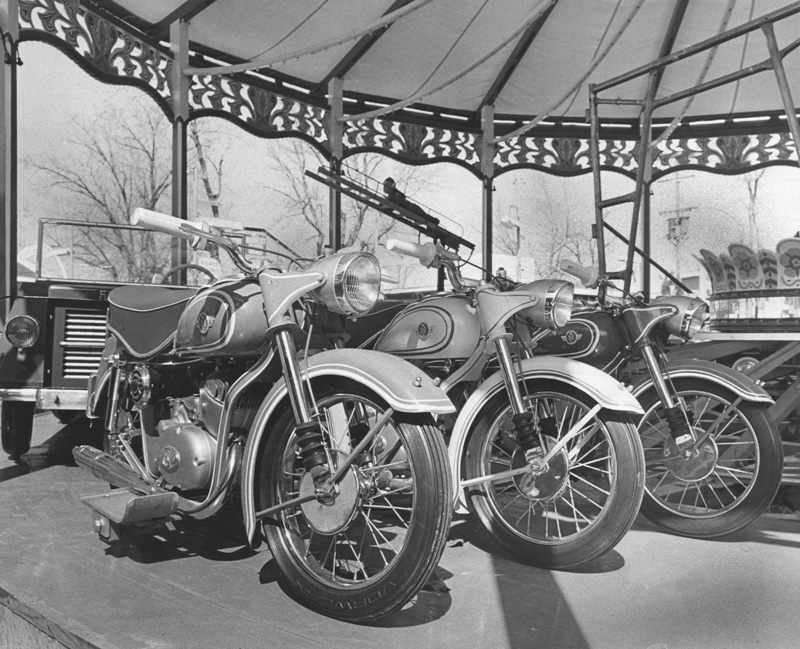 This ride model was manufactured in Germany from the 1930s to the '50s. In the beginning, at least, the vehicles were made of wood with leather seating. It's possible that later models like Lagoon's were made with more contemporary materials like aluminum or fiberglass. The canopy structure was made of wood and featured animals in athletic scenes painted around the rim. Carved wooden figures playing musical instruments sat in the center of the ride.
The European Carousel lasted about two decades in Mother Gooseland, but didn't survive heavy snowfall during the 1983-84 off-season. According to Peter Freed in a Deseret News article, "The snow crushed the roof…The ride was ruined beyond repair. It was quite an old ride. They don't make it anymore, so we were forced to buy a brand new ride called the Red Baron." The Red Baron opened in its place in 1984 and has been operating there ever since. Whether or not any parts of the ride were salvaged is unknown.
The film above is probably from around the late 1960s to early '70s. If you have trouble watching it, you can click here to watch it on Facebook.

GALLERY

MORE FROM LHP
other LINKS
Watch a similar carousel in operation at another park

SOURCES
Lagoon Opens Saturday With New Attractions. Deseret News, 9 Apr 1964.
Hills, Bruce. Raindrops keep falling on Lagoon on opening day. Deseret News, 20 Apr 1984.
Moncur, Laura. Lagoon 1973 (Part 5 of 7). Pick Me!, 21 Jul 2006.
Auto Carousel for sale. Kimble Concepts & Jeff's Antiques, accessed 10 Jan 2019.