Opened: 1 Apr 1972
Closed: Unknown
Location: North Midway?
Manufactured By: Unknown
Ride Model: Unknown
After Arrow Development created the Mad Tea Party attraction for Disneyland in 1955, many different manufacturers made their own spinning teacup rides. Lagoon's Krazy Kups probably weren't in place for long and not much was recorded about the ride, so it's been difficult to find and confirm information. Here's what has been found so far:
Spinning teacup ride
One of five smaller rides added in 1972
There was a teacup ride named Krazy Kups at Legend City in Arizona in the 1960s and '70s
There's an unidentified flat ride between The Rotor (which opened the same year) and the Sky Slide in the aerial photo below that may be the Krazy Kups: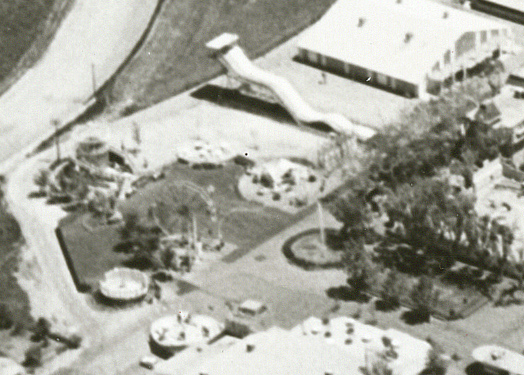 Any information you can pass on would be helpful. Photos and park maps are especially beneficial in pinning down operation dates and locations. If you have anything to contribute about this or any attraction at Lagoon, just go to the Contact page. Thanks!

MORE FROM LHP

SOURCES
Lagoon To Open With 5 New Rides. Deseret News, 24 Mar 1972.
Attractions – General. Legend City: A Tribute to a Bygone Arizona Amusement Park, accessed 4 Apr 2018.