Opened: 6 April 2013
Location: Kiddieland
Manufactured By: Zamperla – Altavilla Vicentina, Italy
Ride Model: Midi Tea Cup
Footprint: 33 ft Ø
Number Of Cups: 6
Ride Capacity: 24 kids or 12 adults
Hourly Capacity: 480
Max Weight Per Car: 800 lbs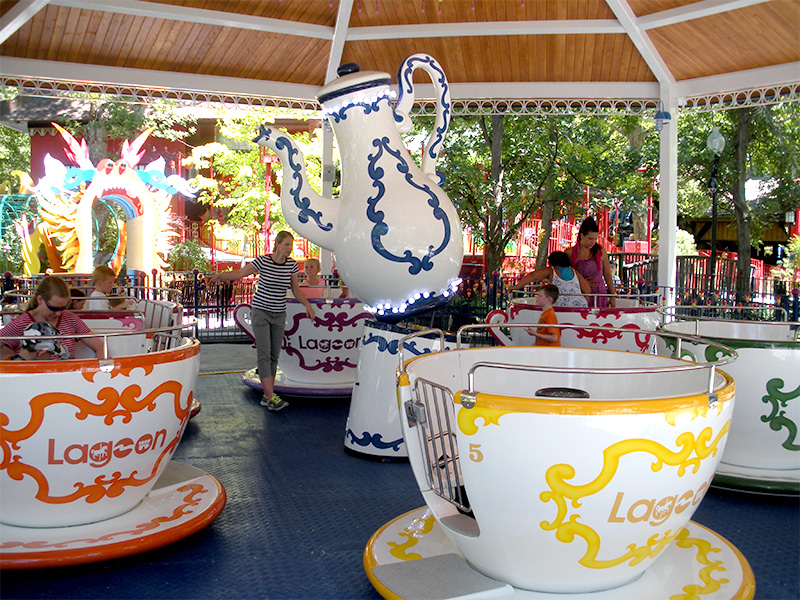 Tipsey Tea Cups was one of two kiddie rides added in 2013. Along with Red Rock Rally, the cost of the rides was $1.2 million.
Teacup rides were made popular by the Mad Tea Party ride at Disneyland. This is Lagoon's second teacup ride – the first was a short-lived ride in the '70s called Krazy Kups.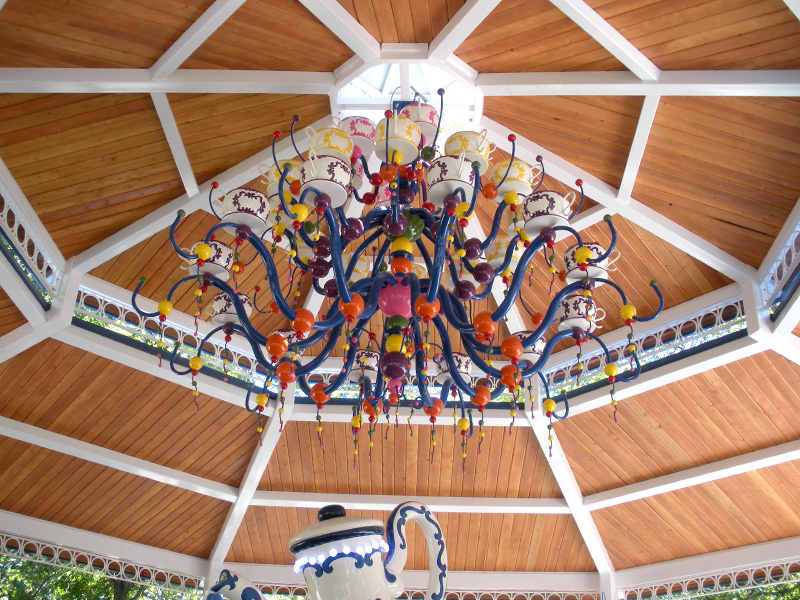 Lagoon went above and beyond to put their own unique spin on this ride. It's said to be the first version of this ride to have the ride platform at ground level (instead of sitting above ground) and the first with its own overhead structure. The structure was added by Lagoon and their welders, artists and electricians created the large chandelier above the ride. The steel fixture includes 30 teacups and took 800 hours to create. The process is summarized in the following video.

MORE FROM LHP
OTHER LAGOON RIDES FROM ZAMPERLA
Moonraker, 1983
Scaliwags, 1986
Air Race, 2012
Red Rock Rally, 2013
Flying Tigers, 2017
Ruka Safari, 2017
Engine 86, 2020

SOURCES
Saxton, Bryon. Lagoon's new rides send families whippin' and spinnin'. Standard-Examiner, 26 Apr 2013.
Midi Tea Cup. Zamperla.com, accessed 5 Apr 2021.