Opened: 8 Apr 2017
Location: Kiddieland
Manufactured By: Zamperla – Altavilla Vicentina, Italy
Ride Model: Jump Around
Structural Height: 11 ft
Footprint: 24.5 ft Ø
Number Of Cars: 6
Ride Capacity: 24 (max 6 adults)
Hourly Capacity: 600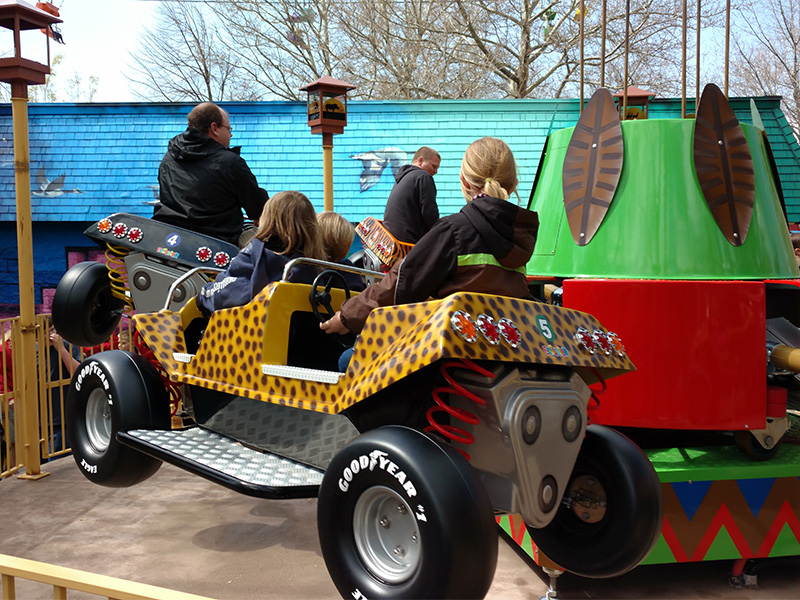 Ruka Safari and Flying Tigers were both installed and opened in early April 2017 in what used to be the west end of the Putter Around The Park miniature golf course.
The mural on the back of the neighboring building with its artistic depictions of wildlife was painted by Benjamin Weimeyer before the park opened that year. The process is shown in the video below.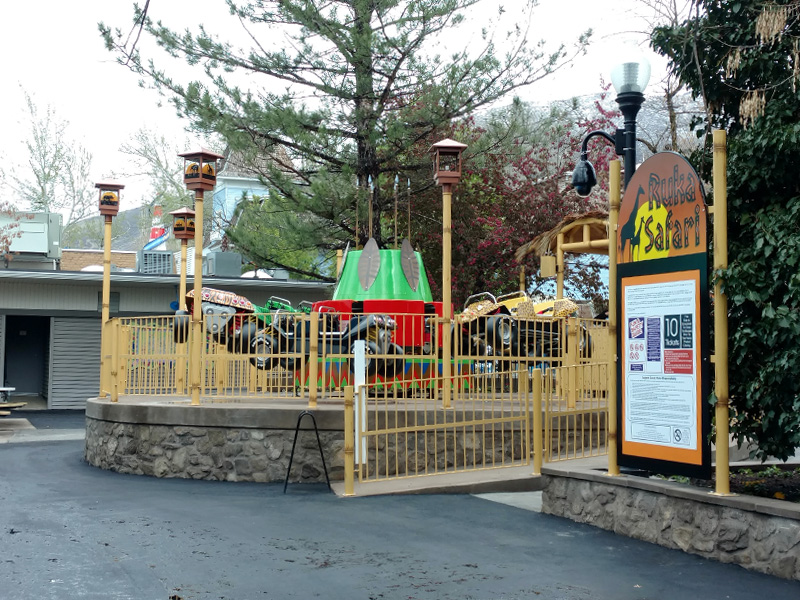 MORE FROM LHP
OTHER LAGOON RIDES FROM ZAMPERLA
Moonraker, 1983
Scaliwags, 1986
Air Race, 2012
Red Rock Rally, 2013
Tipsey Tea Cups, 2013
Flying Tigers, 2017
Engine 86, 2020

SOURCES
Jump Around. Zamperla.com, accessed 5 Apr 2021.
Lagoon. WOW Atelier, accessed 5 Apr 2021.