GROVE TERRACES
Lagoon had acquired land east of of the park across Lagoon Lane, which was a public road at the time. After working with the City of Farmington, Lagoon was able to have a portion of Lagoon Lane closed so they could expand the park eastward. In exchange, Lagoon built the Lagoon Trail, which is open to the public year-round and ties in to the Farmington Creek Trail.
In the new eastern expansion of the park, six new picnic terraces were built in 1993 and named after trees – Cedar, Juniper, Aspen, Elm, Birch and Willow.
MOUNTAIN TERRACES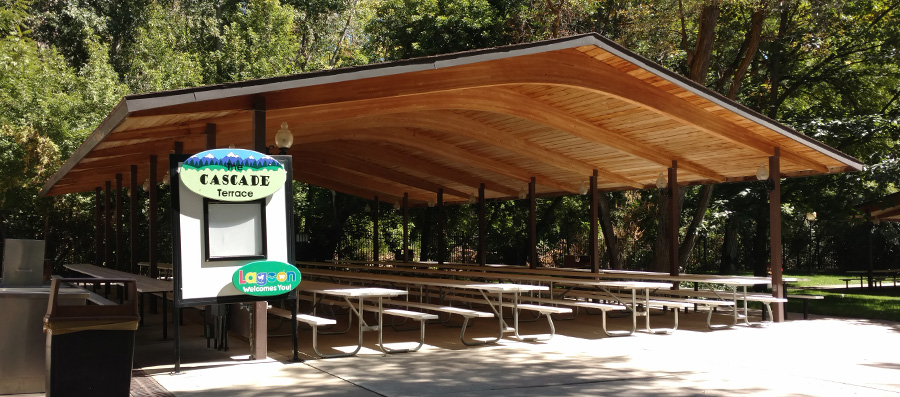 Over the next few years, ten more terraces were introduced to the north of the Grove Terraces. These were named after mountain ranges or national forests in the United States, most of them being subranges of the Rocky Mountains. The Bighorn, Bridger and Teton Terraces were added in 1994 or '95, followed by Black Hills, Cascade, Clearwater, Sawtooth and Targhee in 1996 and Uintah and Wasatch in 1997.
There was one more shelter that was never completed north of the Black Hills Terrace. The posts are still in place, but it's now fenced off and used for storage.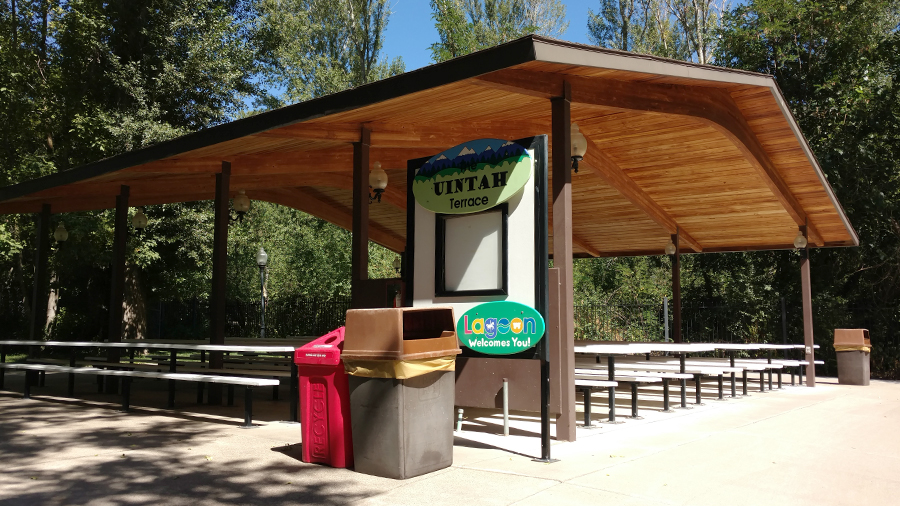 MORE FROM LHP