Opened: Apr 1971
Closed: 19__
Location: Midway
Manufactured By: Frank Hrubetz & Company – Salem, Oregon
Ride Model: Roundup
Ride Capacity: 30
After spending many years as Eyerly Aircraft Company's chief engineer, Frank Hrubetz (the 'H' is silent) began his own amusement ride business. Founded in 1939, one of their first creations was the Spitfire, which had small planes that could be tilted side to side or into a full roll by the riders as they spun around on a slanted wheel.¹
Hrubetz was the second biggest ride manufacturer in the country in 1954 when they introduced the Roundup. Riders would stand on the inside of the circular device and the rapid spinning of the ride as it tilted would pin them against the outer walls, meaning little restraint was needed. The Roundup quickly became a classic and it still appears in parks and traveling carnivals today.
Hrubetz introduced the Paratrooper in 1959, which would become the first Hrubetz ride at Lagoon when they added one in 1966. It wasn't until five years later in 1971 that they would finally introduce the Roundup at Lagoon.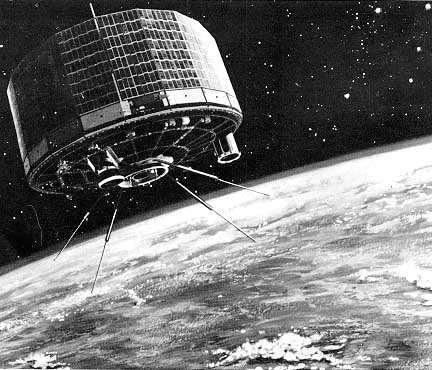 Continuing the trend of space age monikers like Flying Saucer and Space Scrambler, Lagoon named their Hrubetz Roundup Satellite. Kennywood in Pennsylvania was at least one other park to use the Satellite name for a Roundup, perhaps inspired by NASA satellites like the TIROS-1, pictured above.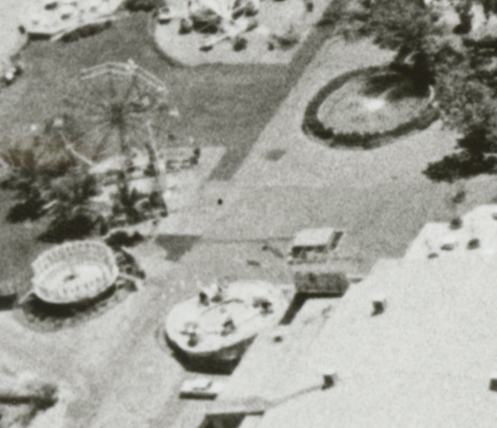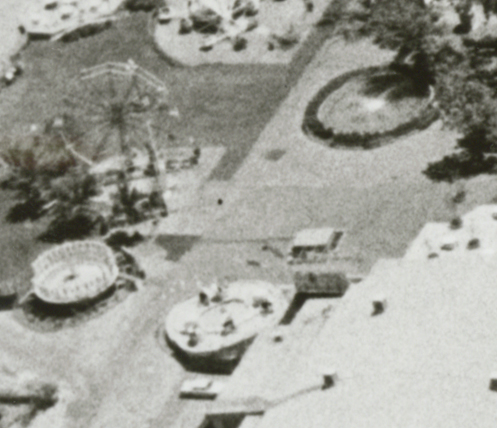 When Satellite opened, it was located next to the Ferris Wheel in the space now occupied by Tilt-A-Whirl. Many flat rides installed at Lagoon in the 1970s were moved around a lot and removed by the end of the decade. It's not certain at this time if it was located elsewhere within the park, when it ceased operation or if it was sold to another park.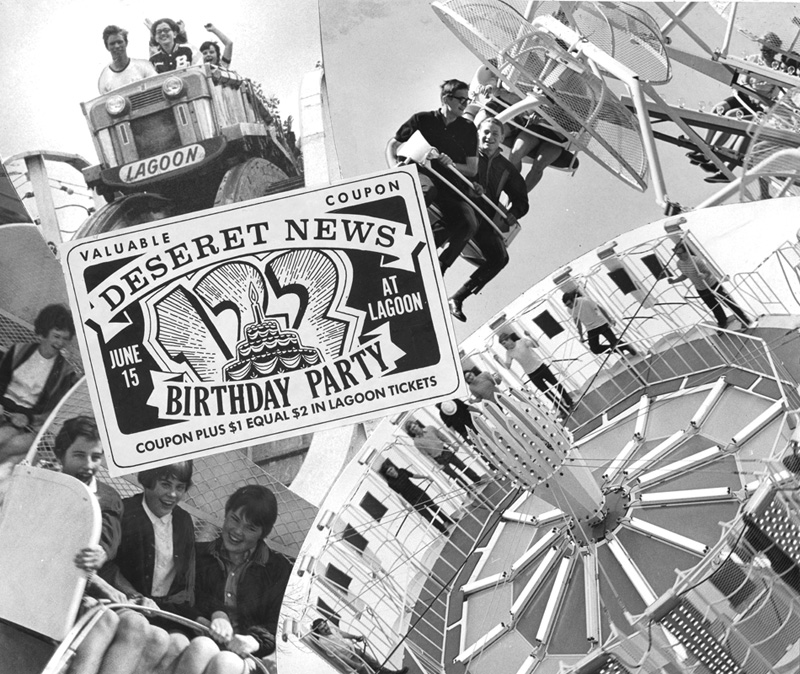 NOTES
1. Click here for a photo of a Hrubetz Spitfire.

MORE FROM LHP

SOURCES
Barber, Clinton S. Lagoon Adds Water Skeeters. Deseret News, 9 Apr 1971.
Sellard, Dan. The Fun Fabricators. Eugene Register-Guard, 15 Aug 1971.
Bauman, Joe. Rodeo Excitement. Deseret News, 1 Sep 1972.
Roundup. Amusement Ride Extravaganza, accessed 24 May 2017.