Opened: 13 Apr 1968
Closed: Mid-1970s
Location: North Midway, South Midway
Manufactured By: Chance Manufacturing – Wichita, Kansas
Ride Model: Trabant
Cost: $50,000
Ride Capacity: 40 adults or 60 small children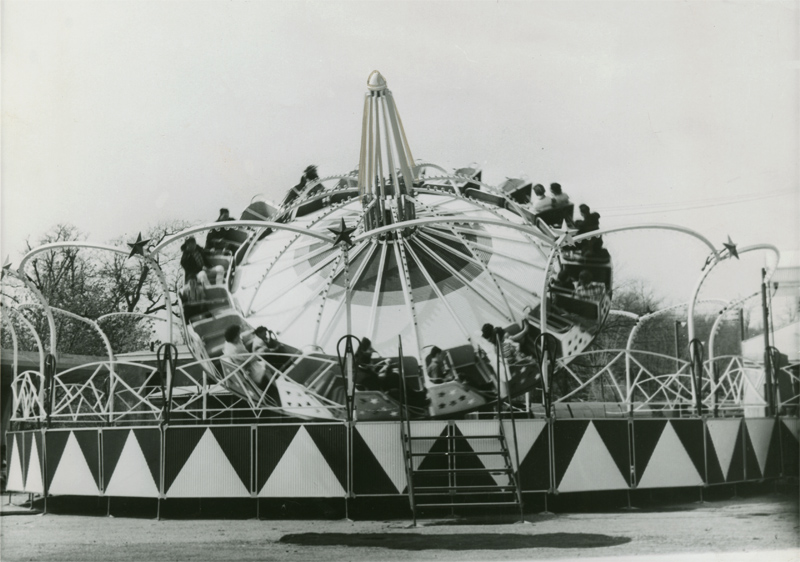 Lagoon's Flying Saucer was a Chance Trabant with multi-colored metal panels. At night, it used over 800 lights for a radiating green glow. The "saucer" would start out flat and then seemingly hover as it tilted up while spinning on a center arm that was off-center.
When it first opened, it was located on the North Midway about where Space Scrambler is now. Later, it was moved to the South Midway. It's possible that it was moved around to a couple different spots on that end, but as shown in the photos below, the Flying Saucer was found at the very end of the South Midway in 1972 and '73. The only other reference to the ride past 1973 I've found is on a list of rides for a Smith's Day discount in 1975. If it was still around then, it would have been relocated somewhere when the Sky Ride was built in 1974.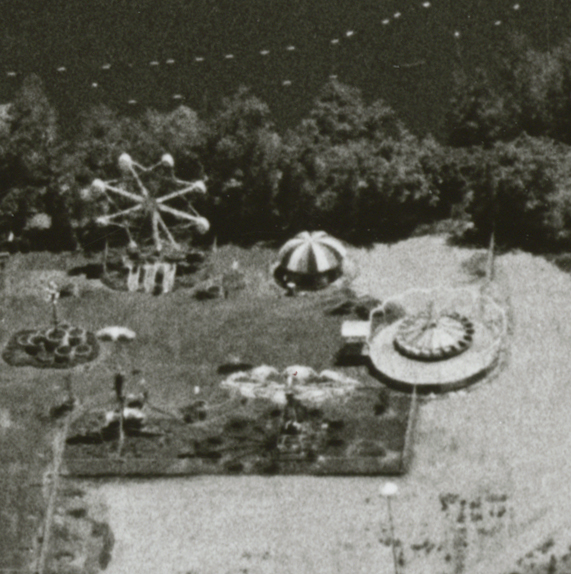 GALLERY

MORE FROM LHP

SOURCES
Lagoon Adds New Saucer. Deseret News, 12 Apr 1968.
Lagoon To Open With 5 New Rides. Deseret News, 24 Mar 1972.
Form submitted. Email message to author from Dave, 9 May 2008.
Re: Lagoon Rides. Email messages to author from Alan C., 21 Jul & 6 Aug 2011.