Lagoon Today features social media updates and monthly recaps of happenings at the park as a way to record the history of Lagoon as it happens. It started in 2007 as a companion blog to the Lagoon History Project (formerly known as The Farmington Star), but went unused for several years until being revived for this current incarnation in 2016.
FOLLOW LAGOON TODAY

INSTAGRAM – live photo/video updates from the park

FACEBOOK – videos, photos, links to news articles, etc.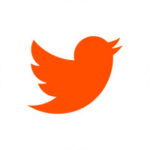 TWITTER – brief info about weather, crowds and other events

Recent news can also be found on the front page of the Lagoon History Project website.
LAGOON TODAY RECAPS
At the end of each month, I review the big events, additions and changes that the park. Here's a link to all of the monthly recaps, starting with the most recent one.