30 MAR: Opening day, 10am-7pm
2 FEB: Entertainment auditions
1 FEB: Lagoon hiring for 2019



1 NOV: October 2018 Recap
24 OCT: Expanded history of Opera House Square & Lagoon Opera House
22 AUG: Woody Herman – Live At Lagoon, 1956!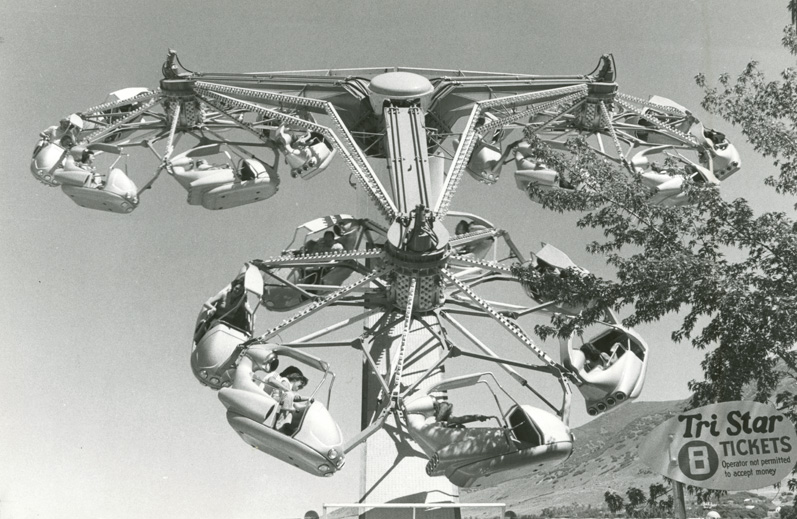 Tri-Star was a Huss flat ride that moved around Lagoon's north Midway from 1979 to 1990. Read more about it here…
Help keep the Lagoon History Project free of obnoxious, invasive ads. Click the button below to make a donation in any amount. Every donation helps cover the cost of hosting this non-profit site. Thank you!