As we reach the halfway point of the 2019 season at Lagoon, let's look at what's been happening so far.
When the park opened on March 30th, the first noticeable change was the area in front of Dracula's Castle which had been reconfigured with new steps and new planters.
A section of Wild Kingdom Train's tracks was replaced after the concrete from the station to the tunnel was torn out and re-poured.
Lagoon-A-Beach opened a week late on May 31st because of weather conditions on the planned opening date. (Spring weather was considerably cooler than most years).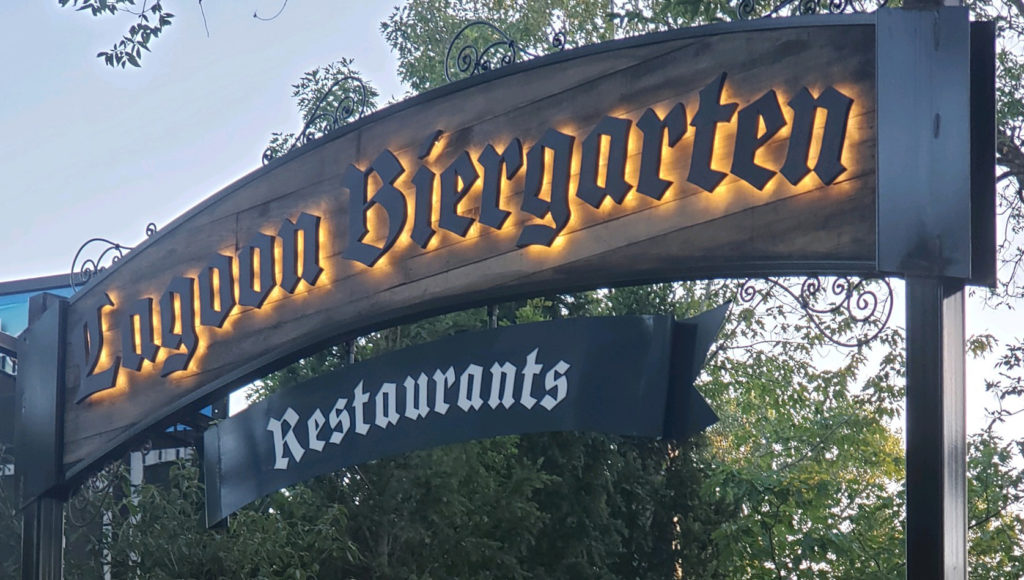 The new, ornately-decorated Biergarten had a soft opening June 9th with the grand opening and ribbon cutting ceremony on June 20th.
It features two restaurants with completely new menu options not found anywhere else at Lagoon. There's indoor and outdoor seating and details such as the fountain above, based on one in The Hague in The Netherlands.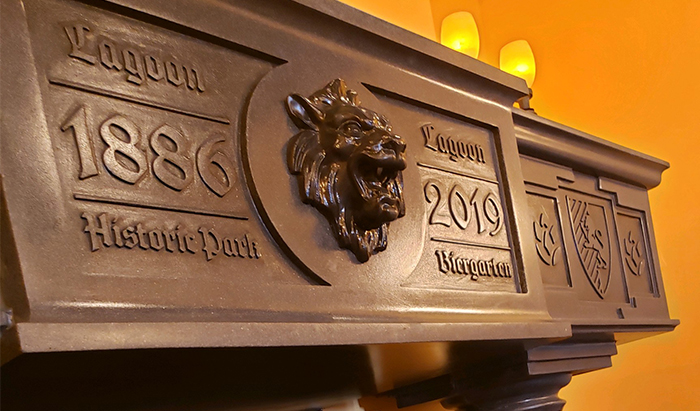 Construction on the new ride, north of the park, seems to be progressing at a steady pace.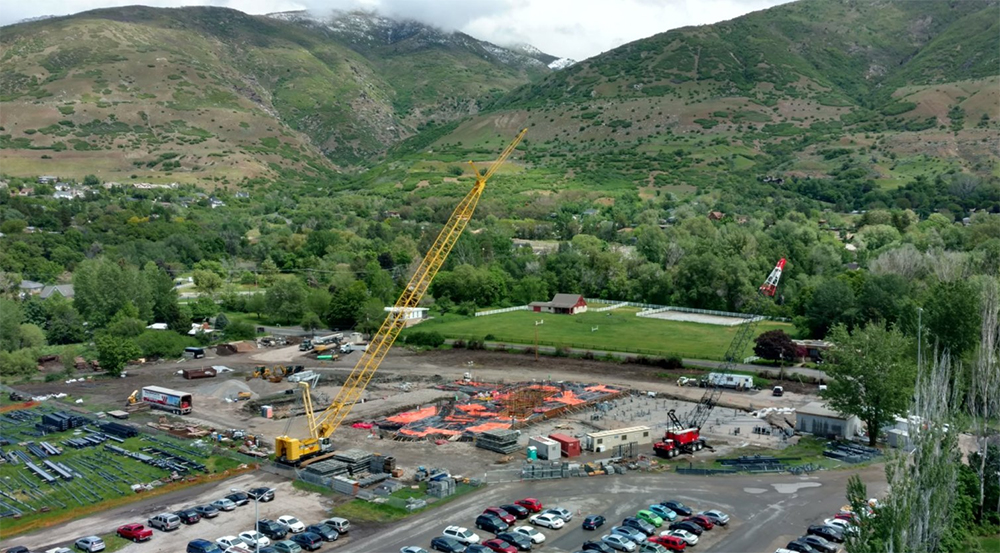 Drone videos from CrossfireGaming on YouTube has been great at documenting the progress. Recently, construction has gone vertical, as seen in the screenshot below.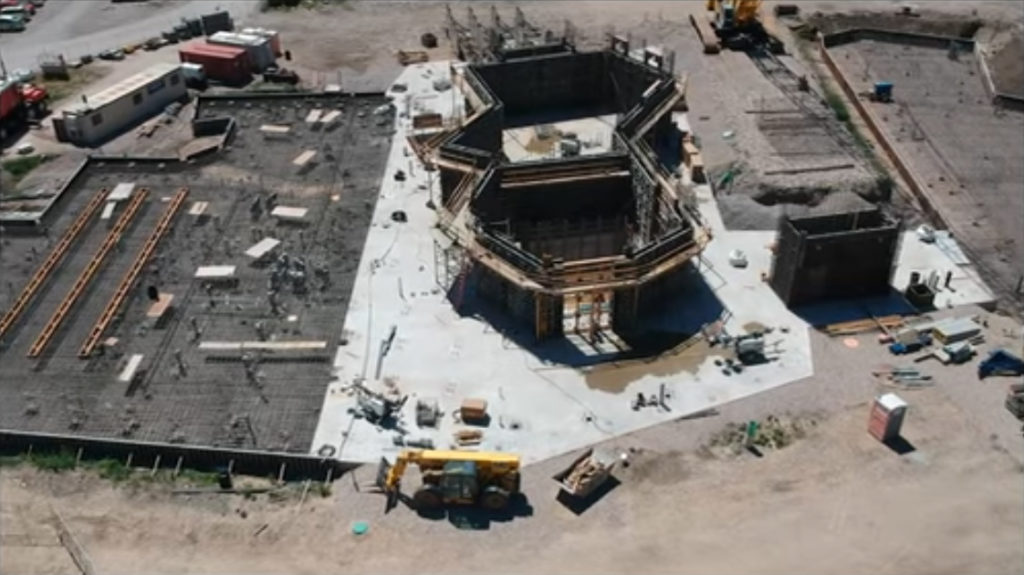 Other small additions are being made here and there. A new electrical sign was finally placed in front of Centennial Screamer, which was relocated to the north Midway last summer.
Lagoon's Instagram account has been busy lately with live tours of areas off limits to guests and interviews with a variety of park employees. So far they have shown followers around the top of Cannibal's tower, a greenhouse and some maintenance facilities. Most of the videos are only available for 24 hours so you have to keep an eye on their account – @lagoonpark.
Shake It Up, a food stand in the former Day At The Races location on the south end, seems to be getting closer to opening. We still have half of the season to go.
August 19th will be the last day of daily operation for the park this year. Lagoon will be open only on weekends after that, with a few extra weekdays during Frightmares. Lagoon-A-Beach is set to close September 7th with Frightmares beginning September 13th.