Here's a quick rundown of the rest of the 2019 season, in addition to what was covered in the mid-season recap that was posted in July.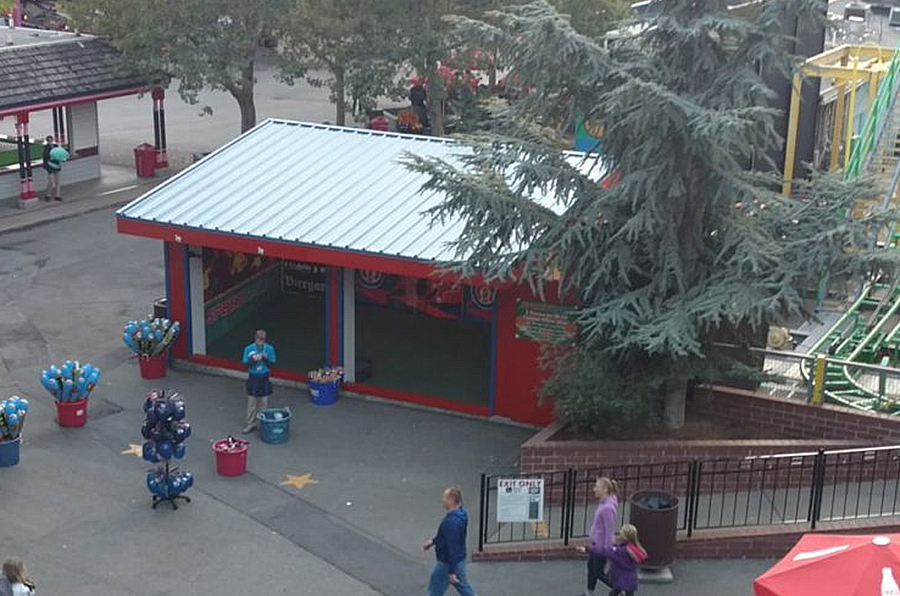 The Speedball game reopened around the middle of the season just south of Wild Mouse. The old location was demolished toward the end of last season for the new Biergarten. Its new location replaces the Rising Waters game, which is actually where Speedball used to be in the '80s and '90s.
The new food stand, Shake It Up (which had been advertised to replace the Day At The Races game since spring 2018) finally opened in August.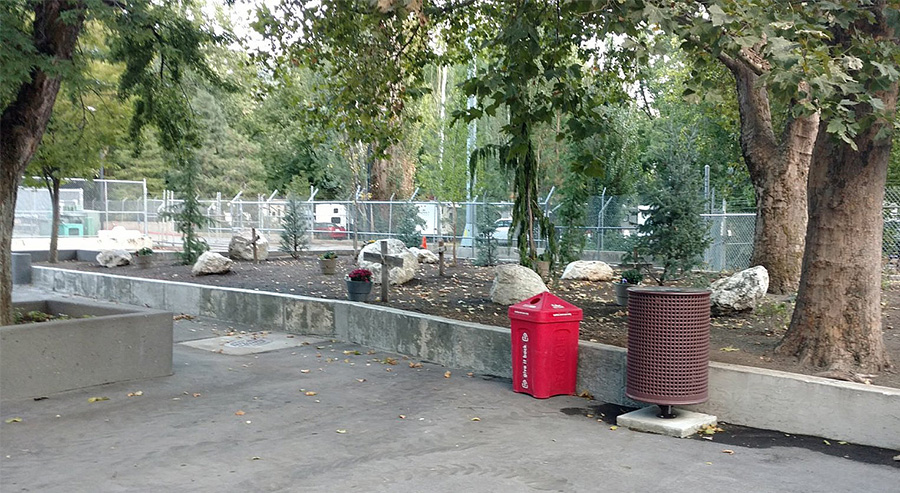 A large planter was built where the old south restrooms used to be. Meanwhile, the old north restrooms closed – almost two years after the new north restrooms opened.
The old bell tower in Pioneer Village is now a cell tower. For unknown reasons, the top of the tower was cut off about halfway up and there is a small cellular antenna on one of the posts.
Frightmares kept the park busy into the fall. Some walk-throughs opened two hours earlier on Saturdays than last year. But the season ended two days earlier than planned due to frigid temperatures.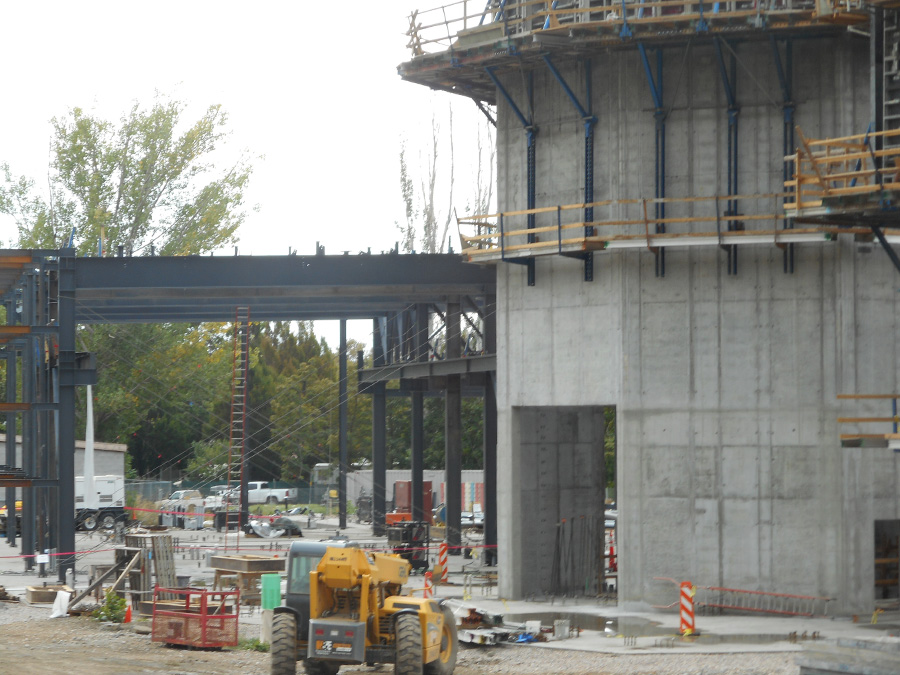 Steady progress continues on the new ride. A few more details were discussed on Fox 13 in September. You can watch the progress during the off-season thanks to regular drone footage from Delorean's Garage on YouTube. Here's the latest update:
Season passport sale will be from 23 November to 2 December this year. At $114.95, it's the lowest price that will be offered for 2020 season passports.