Countless ideas for Lagoon attractions have never made it past the concept or planning stages. This article is part of a series about some of those plans that failed to become a reality.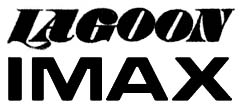 In the mid-1980s, Lagoon used the slogan "A World of Entertainment" to emphasize that the park had more to offer than just rides. There were plays at the Opera House, the marching band, games, musical shows, displays and demonstrations in Pioneer Village and a large video arcade.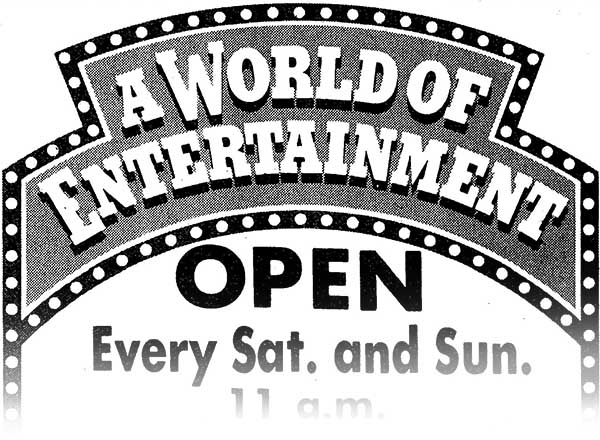 A big addition to the entertainment lineup was also planned around that time – an IMAX theater that would've been Utah's first.
IMAX, an immersive movie theater experience, debuted in 1970 and had been gradually popping up near landmarks like Niagara Falls and the Grand Canyon. The giant format required custom-designed buildings for the 65-foot-high screens, massive projectors and steep stadium seating.
Coincidentally, a good amount of the earlier IMAX films were directed by Kieth Merrill – a native of Farmington, Utah. Also, Destination Cinema, a producer and distributor of IMAX films, is headquartered in Ogden.
The first mention of Lagoon's IMAX theater appeared in a May 1984 Deseret News article:
"Ground is expected to be broken later this month for a $2 million project which will be Lagoon's major new attraction for the 1985 season – Utah's only IMAX theater, featuring a unique 70mm projection system which has a screen nearly seven stories high and more than 90 feet wide, coupled with a six-channel sound system for remarkable realism. Designed by a Canadian firm, the IMAX system has been utilized primarily at world's fairs and similar expositions and at several amusement parks and museums."
Nothing was ever said about where the theater would have been built at the park, but with construction planned to begin in a matter of weeks, a location must have been chosen.
One possibility could've been the space between the Game Time arcade and the old Lagoon Stadium. Not only was it the perfect size for an IMAX theater, its proximity to the parking lot would've allowed it to stay open year-round if entrances were built on both sides of the building.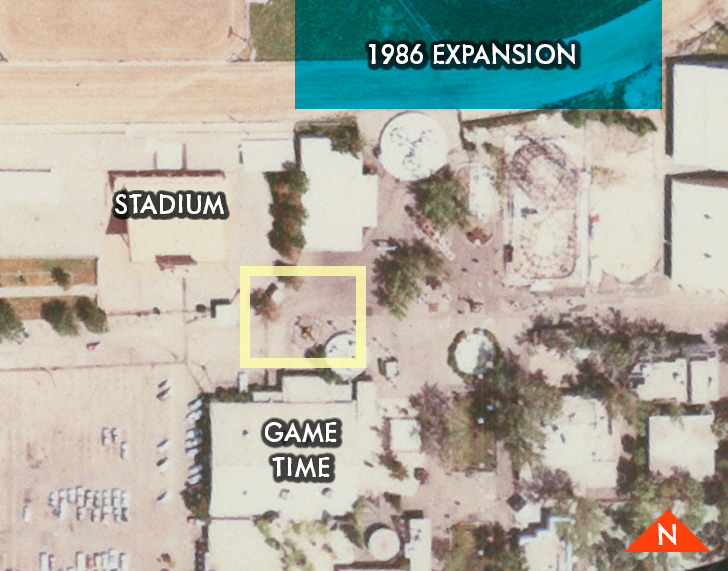 The expected groundbreaking obviously never took place and almost a year later in April 1985, the Deseret News had the following update:
"Another major project which had been planned for this season, but which is now tentatively scheduled for construction later this fall for the 1986 season, is the construction of a big IMAX movie theater."
When the Davis County Fair's lease with Lagoon ended, land that had been used by the fair for almost two decades became available for the park to expand on. It's possible that the area just north of the park was considered for the IMAX theater at that point. But when the new expansion opened in 1986, only the Flying Carpet and Flying Aces were added to the area. No other updates for the project have surfaced since then and no reason has ever been given for the abandoned project.
One reason may have been that people generally don't go to amusement parks to see movies. And back then, IMAX films were mainly documentaries based on nature or science. Relatively few IMAX films were available at the time and it would be a couple of decades before more popular, feature length movies would be made for the giant format on a regular basis. Another possibility may have had to do with working out an agreement with IMAX.
The space between Game Time and the stadium was later occupied by a very different kind of theater. The Sun 'N' Fun Theater, consisting of diving platforms, a pool and bleachers were installed for a show in 1988 and used again in 1992. A couple of years later, it was demolished to make way for Sky Coaster.
Lagoon would have been well ahead of the trend in giant screens in Utah. The Zion Canyon Giant Screen opened in 1994. When the Larry H. Miller Megaplex opened at Jordan Commons in 1999, it featured the SuperScreen. Thanksgiving Point opened their Mammoth Screen Theater in 2000. Cinemark had plans to bring an official IMAX 3D theater to the Crossroads Plaza that never materialized. Instead the first certified IMAX in Utah opened in 2003 at the Clark Planetarium. The SuperScreen at the Jordan Commons Megaplex was later transformed in 2005 to become the "first commercial IMAX" theater in Utah.
Today, Utah has six official IMAX theaters operating in the state.

More from lhp

SOURCES
Lagoon now open on weekends. Deseret News, 12 May 1984.
Lagoon ready for 90th season. Deseret News, 12 Apr 1985.
Nii, Jenifer. Crossroads to get 15 screens. Deseret News, 13 Jul 1999.
Urbani, Diane. To IMAX and beyond…. Deseret News, 8 Sep 2000.
Kieth Merrill. LDSFilm.com, 2 Apr 2002.
Lincoln, Ivan M. IMAX at Jordan Commons. Deseret News, 12 Aug 2005.
Kieth Merrill. IMDB.com, accessed 24 Jan 2020.
Disse, Diane. The Birth of IMAX. IEEE Canada, accessed 21 Feb 2020.
Theaters. LFExaminer.com, accessed 8 Mar 2020.
Clark Planetarium. UtahTheaters.info, accessed 8 Mar 2020.