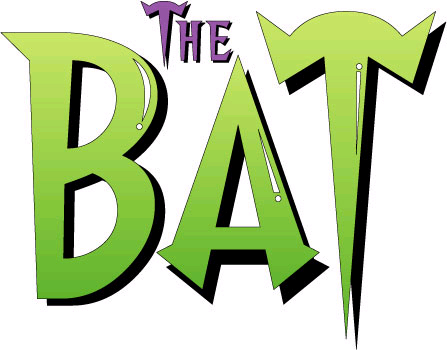 Opened: 16 Apr 2005
Location: Kiddieland
Manufactured By: Vekoma – Vlodrop, Netherlands
Ride Model: Suspended Family Coaster
Cost: $3,000,000
Lift Type: Booster Wheel
Max Speed: 26 mph
Max G-Forces: 2.2 G's
Max Height: 49 ft
Track Length: 1,122 ft
Footprint: 194 ft x 121 ft
Ride Duration: 1 min, 30 sec
Number Of Trains: 1
Cars Per Train: 10
Ride Capacity: 20 (2 per car)
Hourly Capacity: 650
The addition of The Bat could be considered as the beginning of Kiddieland's gradual northward expansion. It was also part of a growing number of rides that small kids and parents could ride together.
But since Kiddieland is in the middle of the park, something had to be removed in order for the area to grow. The victim in this case was the Lake Park Terrace. This terrace originated as the dancing pavilion at the Lake Park resort, which opened next to the Great Salt Lake in 1886. It was relocated to Lagoon ten years later and by 1911, the structure was taken apart and modified into a shorter, longer picnic terrace. The cupola became the Rose Terrace. In mid-October 2004, the Lake Park Terrace was demolished in preparation for the construction of The Bat.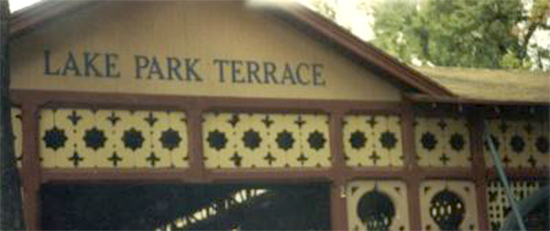 During the off-season, Lagoon updated their website with progress on the ride's construction in a way that they haven't done since. Photos were regularly posted showing when the concrete footers were poured, when columns and track arrived and so forth – up until just after the ride opened and decorations around the queue were finished.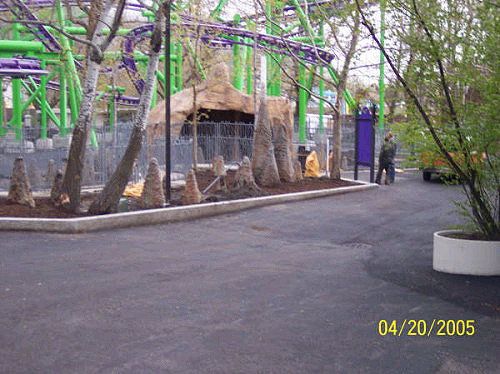 The Bat is Lagoon's first and only suspended coaster. Many of the large trees were retained, which add to the thrill of the ride. It was the last of seven identical coasters to be produced by Vekoma. There are four others in the U.S., one in Canada and one in Australia.

GALLERY

MORE FROM LHP

SOURCES
Lagoon press kit.
What's New. LagoonPark.com, 2005.
Suspended Family Coaster list. RCDB.org, accessed 15 Apr 2021.