Opened: Apr 1971
Closed: 1991
Location: Lagoon Lake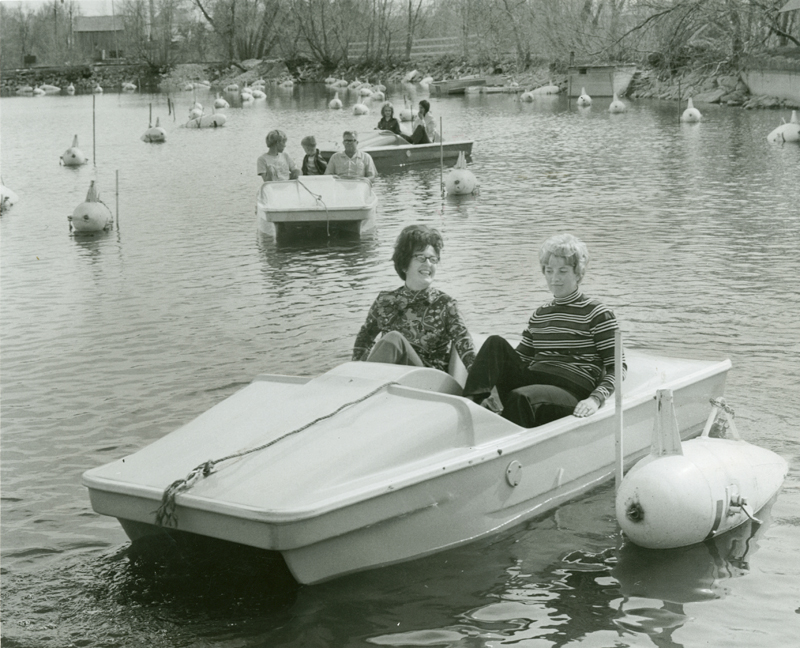 Often referred to as the pedal boats or paddle boats, the Water Skeeters were the last in a long history of attractions on Lagoon Lake. During the early days of Lagoon around the turn of the 20th century, the lake was about four times larger than it is today. Boats of different shapes and sizes offered Lagoon guests a moment of relaxation on the tranquil man-made lagoon which the park was named for.
When the Water Skeeters opened to guests in spring 1971, there were 20 boats carrying two passengers each. A path was marked by buoys in the southwest corner of the lake. In that first year, the lake was shared by a small steamboat replica ride called the Showboat. After the Showboat was taken out of operation, floating guide rails designated the path for riders to follow which traveled around the entire lake. The loading dock for the Showboat in the northwest corner of the lake was then used for the Water Skeeters. The small island near the middle of the south shore was added some time between 1973 and 1978.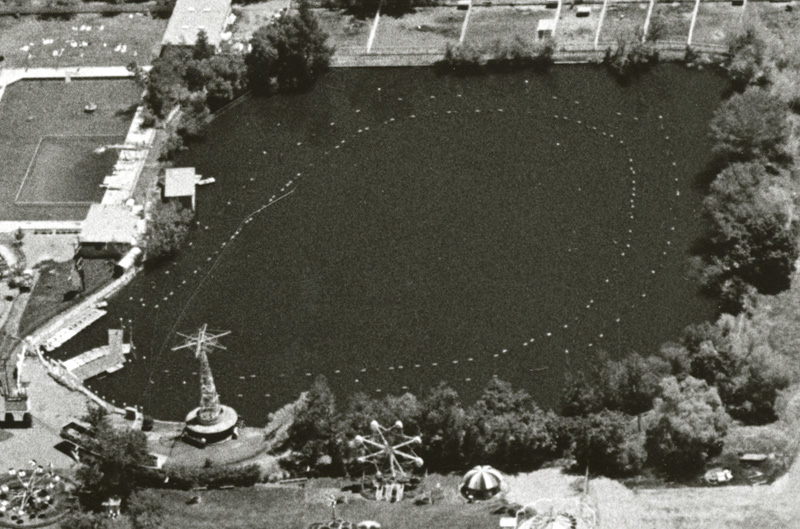 When Tidal Wave opened in that location in 1980, a new dock was built in the northeast corner accessed by a bridge that crossed over the path of the boats. The large metal gate used for the Water Skeeters remained in place at the entrance to Tidal Wave until the early '90s.
At least three different types of pedal boats were used during the ride's 21-season lifespan. The original multi-colored boats were traded out for similar boats of a different style before being replaced by metal boats. The ride was removed completely after the 1991 season.

GALLERY

MORE FROM LHP

SOURCES
4 Freshmen To Open New Lagoon Season. Deseret News, 26 May 1959.
Lagoon Adds Water Skeeters. Deseret News, 9 Apr 1971.
Hess, Margaret Steed. My Farmington: 1847-1976. Daughters Of Utah Pioneers, Helen Mar Miller Camp. Farmington, Utah, 1976.
Email to author from Scott N., 15 Nov 2003.