Opened: 25 Apr 1961
Manufactured By: Eli Bridge Company – Jacksonville, Illinois
Ride Model: Scrambler
Cost: $40,000
Footprint: 60 ft Ø
Structural Weight: 19,600 lbs
Max Speed: 11 rpm
Number Of Gondolas: 12
Ride Capacity: 36 (3 per gondola)
Widely known as the Scrambler, the ride introduced by Eli Bridge Company in the mid-1950s was a fairly novel ride at the time. Even though riders were elevated only a short distance above the ground, it seems as if those who first encountered the ride related the experience to flying in some type of aircraft. Air travel and space exploration was an extremely popular area of public interest in those days. Perhaps one illustration of this is the fact that Lagoon opened their Scrambler, dubbed the Space Scrambler, within the same month that a Russian cosmonaut became the first human in space. Airline stewardesses in full uniform and a pilot were among the first riders and a Lagoon newspaper ad described the ride saying, "You dart all over the sky. Thrilling, exciting, fascinating."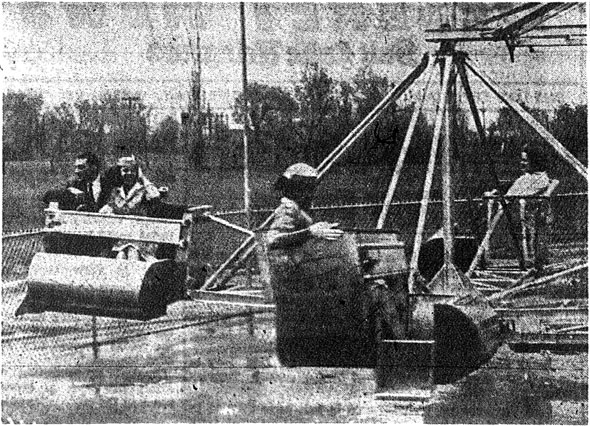 The Space Scrambler has spent most of its time on the North Midway, but has had a few different locations around the park. When the Wild Mouse opened in 1965, Space Scrambler was its neighbor to the east. It was relocated when Jet Star 2 opened there in 1976. During part of the 1980s, it could be found on the South Midway east of Musik Express before returning to the North Midway at its current location.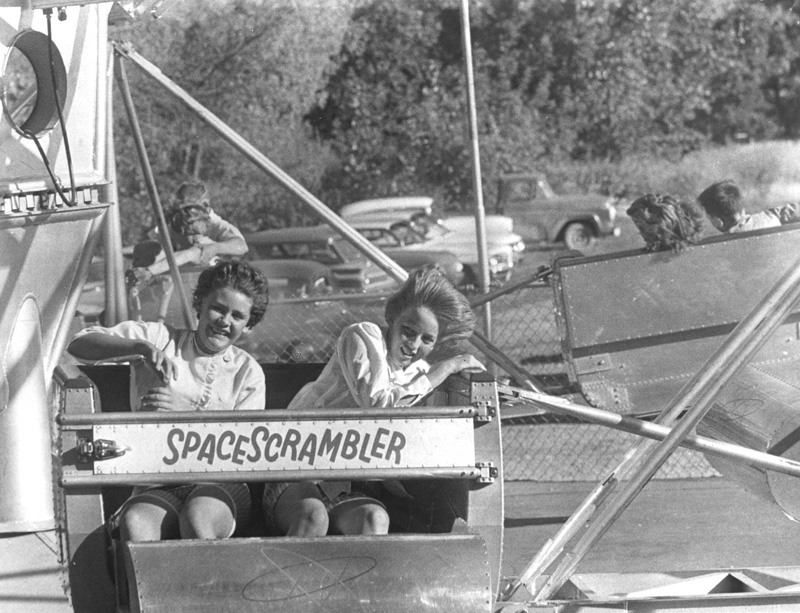 Here is a list of known locations for Space Scrambler with the general time frame it was in each location.
1961-1961: North Midway, probably where the Sky Ride station or Jet Star 2 are today
1962-1964: South Midway, near The Whip and Speedway, Sr.
1965-1975: North Midway, east of original location of Wild Mouse where Jet Star 2 is now
1976-1981: Unknown. Possibly east of Jet Star 2 or on the South Midway
1982-1986: South Midway, east of Musik Express
1987-Present: North Midway, northeast of the Game Time building
The Dragonfly is a similar ride made for kids by the same manufacturer as the Scrambler.

GALLERY

MORE FROM LHP

SOURCES
Shift Over, Kiddies! Let the Folks Ride!. The Billboard, 5 Mar 1955.
Lagoon newspaper ad. Deseret News, 25 Apr 1961.
New Lagoon Sky Ride Draws Fliers. Deseret News, 26 Apr 1961.
New Jet Ride set at Lagoon. Deseret News, 17 Mar 1976.
Vostok 1. Encyclopedia Astronautica, accessed 5 Apr 2012.
Company History. EliBridge.com, accessed 5 Apr 2012.