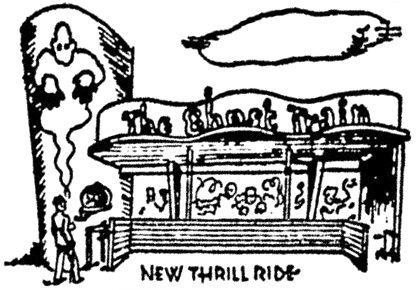 Opened: 1947
Closed: 1953
Location: Central Midway
Manufactured By: Pretzel Amusement Ride Company – Bridgeton, New Jersey
After World War II, Lagoon was reinvigorated by a group of men from Salt Lake City. There was the general manager, who started as an artist for the park, and 3 or 4 brothers…
After reopening the park in 1946, the group made a lot of additions and improvements for the 1947 season. One of the major new attractions was the Ghost Train, the park's first haunted dark ride.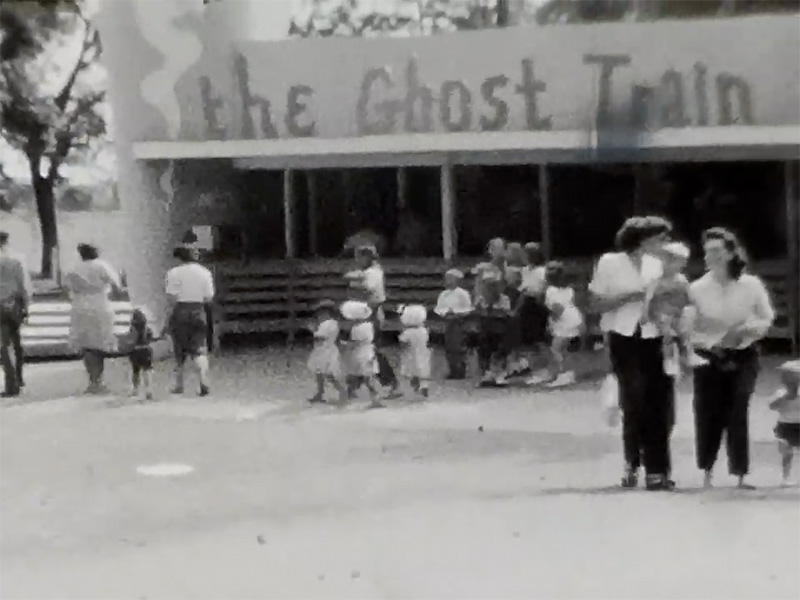 It was built just south of the Roller Coaster and operated for seven seasons before it was destroyed in a large fire in November 1953.
With the Ghost Train gone, the Spook House was built north of the Roller Coaster the following year. The Spook House was in turn replaced by Terroride, which is now the longest-running dark ride at the park.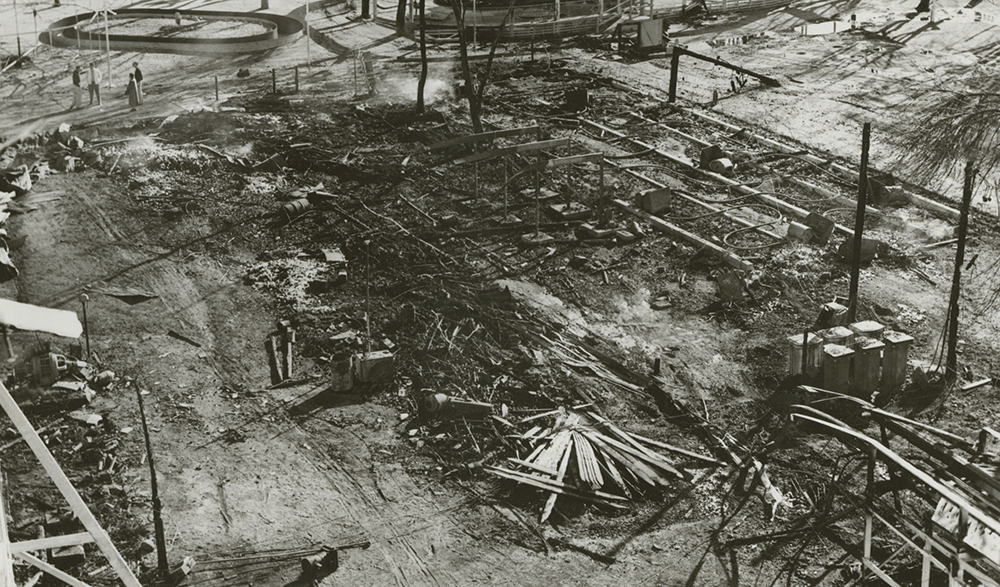 MORE FROM LHP

SOURCES
Many Improvements At Lagoon Funspot. The Billboard, 12 Apr 1947.
Salt Lake Funspot Hit by 500G Blaze. The Billboard, 28 Nov 1953.