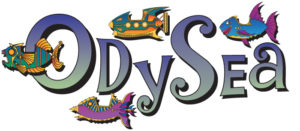 Opened: 5 Apr 2008
Location: Kiddieland
Manufactured By: Zierer – Deggendorf, Germany
Ride Model: Flying Fish
Max Height: 20 ft
Structural Height: 22 ft
Max Speed: 18 fps (12.3 mph)
Lifting Speed: 3.3 fps
Footprint: 57 ft Ø
Number Of Gondolas: 12
Ride Capacity: 24 (2 per gondola)
Ride Duration: 2 min
Hourly Capacity: 576
OdySea is a spinning water ride that allows riders to raise or lower their gondola as they pass by sea creatures that shoot streams of water out of their mouths. Many of these rides now operate around the world. This particular theme was first used at Copenhagen's Tivoli Gardens. That ride has since been replaced by a similar ride with a different theme.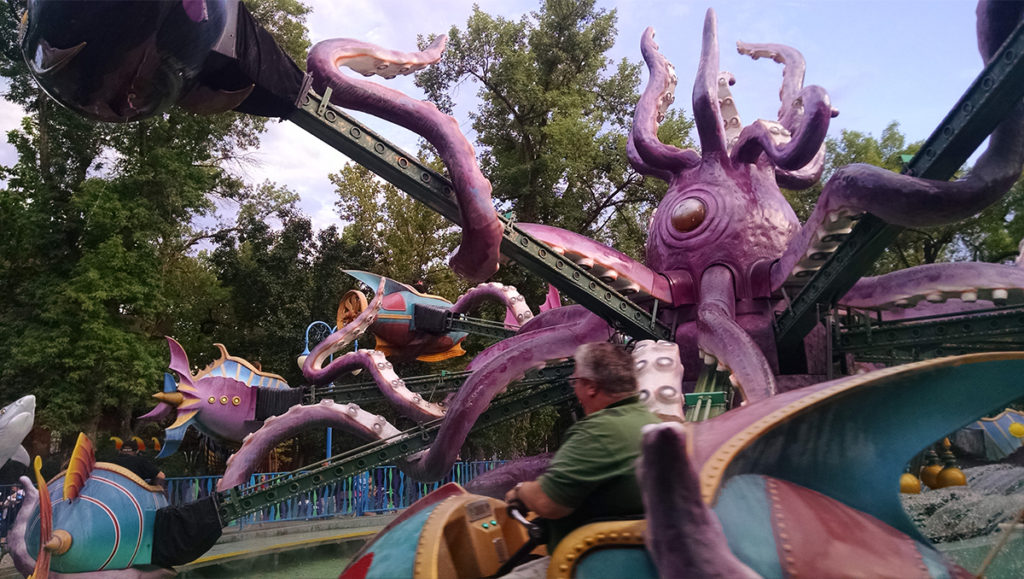 The song that plays during the ride was written and recorded by Lagoon while the instrumental loading music is stock music.
Before the ride was installed, the space was occupied by a picnic pavilion called the Gaslight Terrace. During Frightmares, the Gaslight Terrace was the home of haunted walk-throughs like the Labyrinth.

GALLERY

MORE FROM LHP
OTHER LAGOON RIDES FROM ZIERER
Puff, The Little Fire Dragon, 1985
Turn Of The Century, 1987
Kontiki, 2004
Dinosaur Drop / Ladybug Bop, 2006
Wicked, 2007
Jumping Dragon, 2009

SOURCES
New Lagoon ride based on Denmark attraction. KSL.com, 19 Mar 2008.
Flying Gondolas 16. Zierer.com, accessed 2 Apr 2021.