Opened: 8 Apr 2006
Location: Kiddieland
Manufactured By: Zierer – Deggendorf, Germany
Ride Model: Double Family Freefall Tower
Max Height: 27 ft
Max Structural Height: 39 ft
Footprint: 18 x 34 ft
Number Of Towers: 2
Ride Capacity: 10 per tower
Hourly Capacity: 360
Dinosaur Drop and Ladybug Bop are two separate rides with separate queues, but they both operate alternately on the same ride system. It was installed in 2006 where the Sky Fighter used to be located for many years. Sky Fighter was relocated to its current spot, east of the Carousel Theater.
Both ride experiences are the same and is often described as a kids' version of The Rocket. However, Dinosaur Drop and Ladybug Bop both include an added thrill. As riders rotate around the tower, they rise and fall from varying points during the ride, and every ride can be slightly different.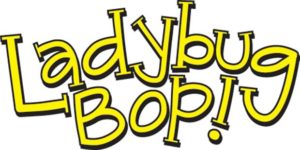 The queue for Ladybug Bop begins at a giant mushroom. The seats resemble ladybugs and at the top of the tower are large ladybugs and a flower bud.
The seats on Dinosaur Drop look eggs that have cracked open. A pterodactyl sits in its nest atop the tower.
The Dinosaur Drop tower was removed in September 2016. Its absence sparked unfounded rumors that there was an injury on the ride, but it was only removed for repairs and it returned to operation a few weeks later.

GALLERY

MORE FROM LHP
OTHER LAGOON RIDES FROM ZIERER
Puff, The Little Fire Dragon, 1985
Turn Of The Century, 1987
Kontiki, 2004
Wicked, 2007
OdySea, 2008
Jumping Dragon, 2009

SOURCES
Arave, Lynn. Lagoon celebrating 120th year. Deseret News, 7 Apr 2006.
Family Freefall Tower. Zierer.com, accessed 18 Jun 2020.