Opened: 20 Apr 1984
Closed: Oct 1984
Location: North Midway
Manufactured By: Huss Maschinenfabrik – Bremen, Germany
Ride Model: Ranger
Max Height: 65 ft
Ride Capacity: 40 (8 rows of 5)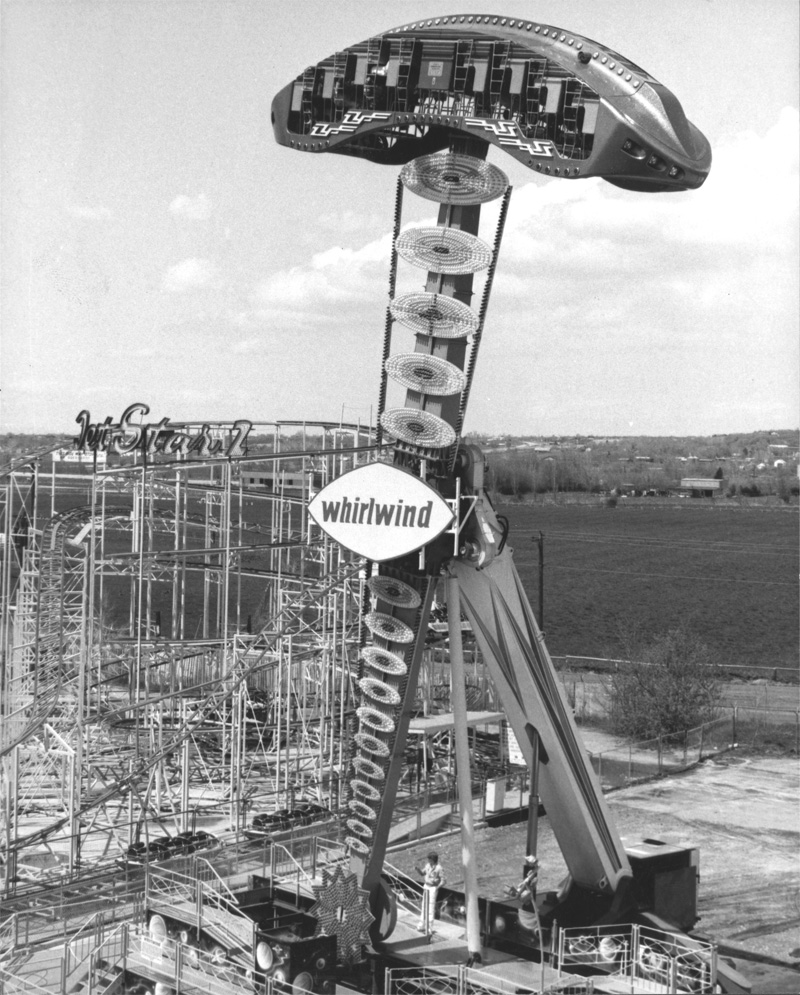 The Whirlwind opened in April 1984 in the space just east of Jet Star 2. This was the same location as three other Huss rides that were at the park for a short time. Tri-Star was located there from 1979-1981 and moved west across the Midway when UFO took that space in 1982. The Whirlwind operated there for the 1984 season followed by Cyclone in 1985. Tri-Star then returned to that location until 1990 when it was removed.

Kennywood in Pennsylvania also had a Huss Ranger and Huss Swing Around for a year at a time for two consecutive seasons – 1983 and 1984. It's possible that if the rides weren't the same ones used in Kennywood, they were at least very likely involved in a similar lease agreement with Huss.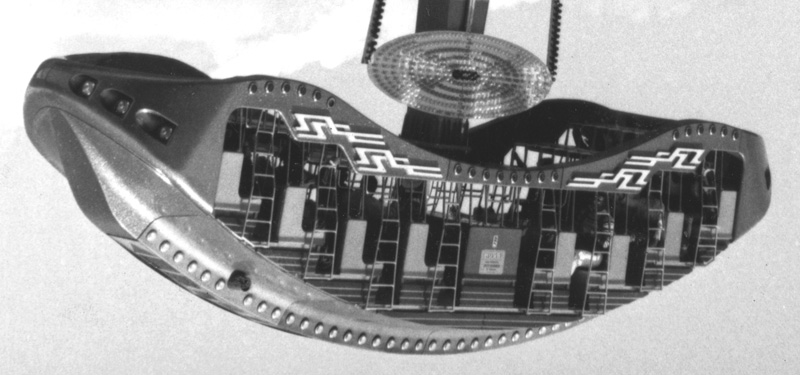 Whirlwind offered a ride very similar to the Tidal Wave except that it made a full revolution. This description of the ride was shared with me via email:
"…the restraint system was a large, heavy padded bar that would come down automatically on your lap and literally squeeze the breath right out of you.

People would normally yell out in pain which only caused the restraint to close even tighter. The most entertaining part of this ride was as an observer listening to the collective screams and groans of pain when the restraint system came down.

However, the ride was so slow rocking back and forth to the full circle that by the time you were upside down, you were pretty grateful for those extra-tight restraints."

The ride was painted in blue, yellow and red. The panels behind the loading platform and the operator's booth featured scenes of planets in outer space, much like the Centennial Screamer used to have.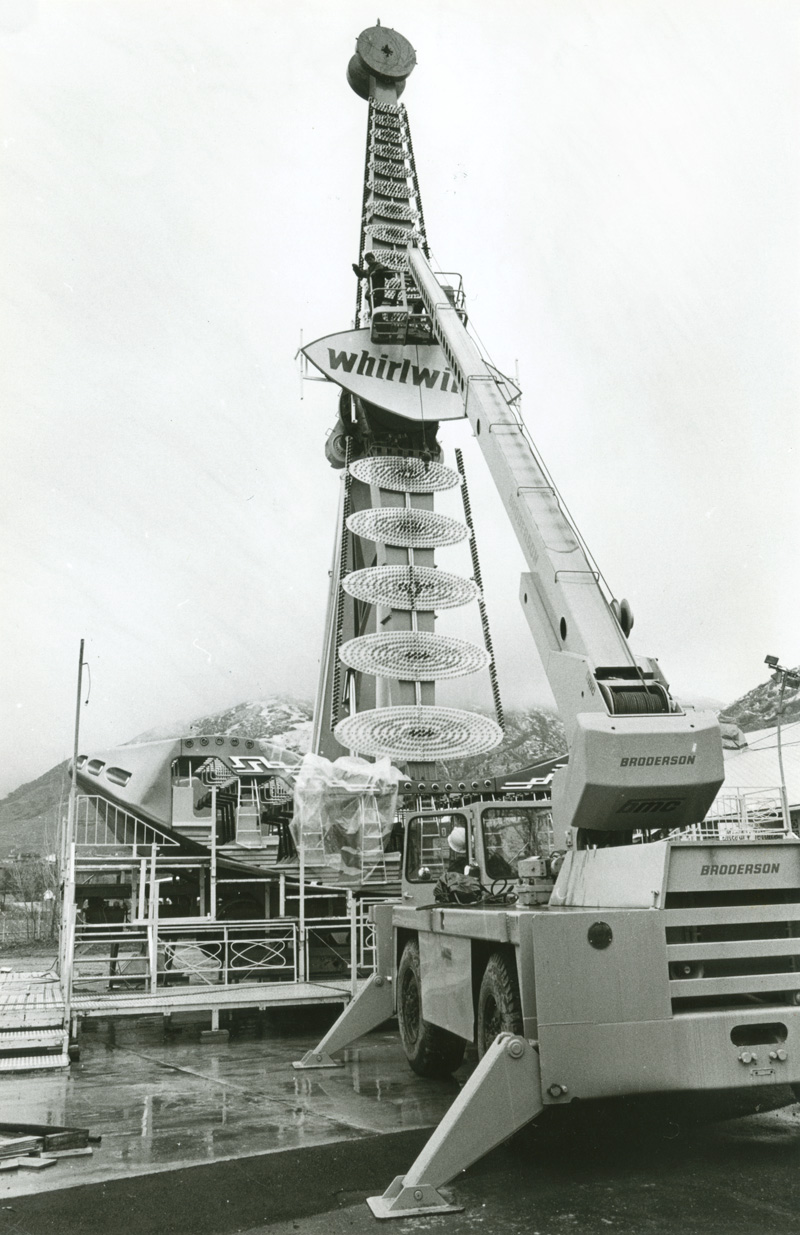 I've noticed that in photos of the ride from early in the season the sign is a light color, but in a KSL-TV program, the sign is blue. I'm not sure why this is. Perhaps the first one was a temporary sign made by Lagoon until the blue one from Huss arrived. The white sign looks pretty basic while the blue one looks like it may have lights on it. Maybe it just needed replaced for some reason.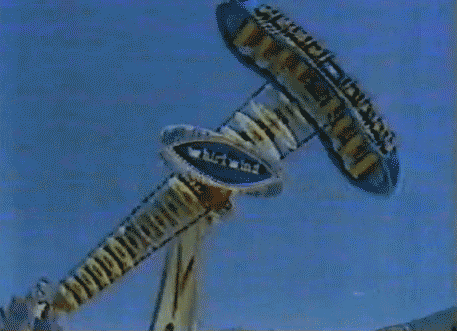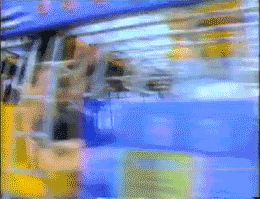 NOTES
1. Thanks to firestepher72 for sharing her videos of Lagoon, from which I was able to make the GIFs used on this page. You can watch them here.

MORE FROM LHP
OTHER LINKS
More Huss Ranger photos from other parks at Amusement Ride Extravaganza.
OTHER LAGOON RIDES FROM HUSS
Tri-Star, 1979-1990
Tidal Wave, 1980-present
UFO, 1982-1982
Cyclone, 1985-1985
Centennial Screamer, 1987-present

SOURCES
Lagoon reopens today with new attraction: the Whirlwind. Deseret News, 20 Apr 1984.
Lagoon now open on weekends. Deseret News, 12 May 1984.
Lagoon ready for 90th season. Deseret News, 12 Apr 1985.
Kennywood Timeline. Themepark Timelines, accessed 23 Mar 2011.
RE: Cyclone at Lagoon. Email messages from Stephenie G. to author, 8 & 9 Apr 2004.
Whirlwind Update and More. Email message to author, 20 Oct 2005.
Whirlwind information. Email message from Mike P. to author, 22 Nov 2006.