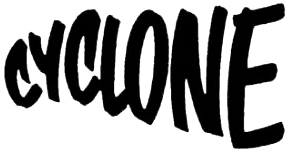 Opened: 1985
Closed: 1985
Location: North Midway
Manufactured By: Huss Maschinenfabrik – Bremen, Germany
Ride Model: Swing Around
Max Height: ~26 ft
Number Of Gondolas: 14
Ride Capacity: 28 (2 per gondola)
Hourly Capacity: 1,120
Lagoon's Cyclone was one of a few rides leased from Huss Maschinenfabrik for one season. It was located directly east of Jet Star 2 where the Whirlwind had been in the previous year (and where Air Race is today). It was like a modern version of the Flying Aces (which was removed around 1982 and returned due to popular demand in 1986). According to an email I received, the ride's paint scheme was orange and red.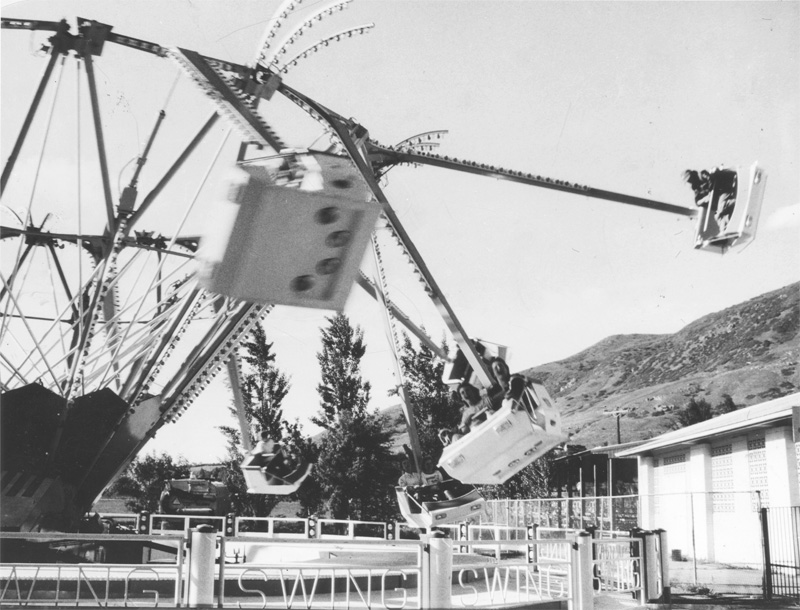 A former employee once informed me that Cyclone had previously been operating at Worlds Of Fun in Kansas City, Missouri and it could have returned there afterwards. But there's also a chance that they got the one from Kennywood in West Mifflin, Pennsylvania instead. Kennywood also seems to have had the same kind of one-year agreement with similar Huss rides because they had similar models for a single season before Lagoon had the same one-year installations.

After Cyclone was removed, the space later became the Jet Star Terrace which had canopies and tables, but never a permanent building. For several years the area was left empty with the exception of Psycho Dave's Junkyard Maze which used the space during Frightmares from around 2005 to 2011. Air Race opened in this location in 2012.

MORE FROM LHP
OTHER LINKS
Photos of similar rides in Worlds Of Fun and Kennywood.
Watch an on-ride video of a Huss Swing Around from 1990.
OTHER LAGOON RIDES FROM HUSS
Tri-Star, 1979-1990
Tidal Wave, 1980-present
UFO, 1982-1982
Whirlwind, 1984-1984
Centennial Screamer, 1987-present

SOURCES
Lagoon ready for 90th season. Deseret News, 12 Apr 1985.
Kennywood. Theme Park Timelines, accessed 27 Sep 2010.
Swing Around. Huss Maschinenfabrik official website, accessed 14 Oct 2010 using the Internet Archive Wayback Machine.
RE: Cyclone at Lagoon. Email message to author, 10 Apr 2004.
Whirlwind update and more. Email message to author, 20 Oct 2005.