Out of the hundreds of concerts at Lagoon's Patio Gardens, some might assume there are many recordings of those concerts available. But in reality, they are extremely rare. For a long time, I thought Stan Kenton's 1962 concert was the only one. But I was pleasantly surprised recently when a visitor to the website left a comment about a live recording of Woody Herman from 1956.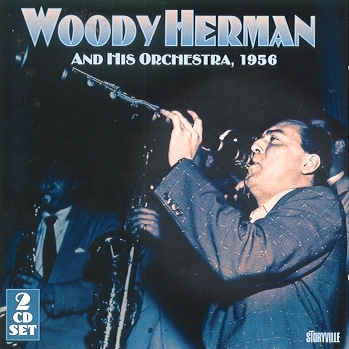 This CD features the concerts from the 27th and 28th of July, 1956. It was the second of three visits Woody Herman made to Lagoon over the years. The recording apparently originated as a live broadcast by the old Utah radio station, KDYL. It begins with an announcer stating his location at "New Lagoon" – which is how the park was marketed for a few years after being rebuilt from the large fire of 1953.
Woody Herman had a few different bands that played with him during his long career. After his first band was nicknamed "Herman's Herd", the usage continued with the Second Herd and Third Herd. The latter group recorded music and toured together from 1950 to 1956.
A notable member of the Third Herd is piano player Vince Guaraldi who later became a well-known jazz artist on his own. Now his name is almost synonymous with Charlie Brown television specials.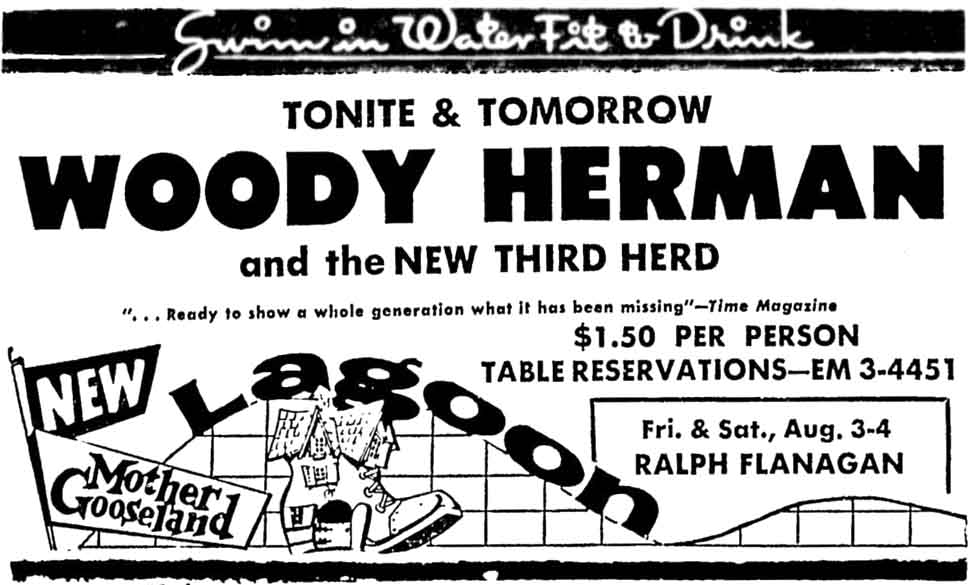 Without today's sophisticated soundboard technology, the piano wasn't picked up very well on microphones, but Guaraldi's distinct piano work can still be clearly recognized, like in "Opus de Funk".
These concerts have been made available by Storyville Records – a Danish record label that started out by reissuing US jazz albums for fans in northern Europe and has since accumulated and released a staggering amount of jazz performances that are often hard to find in America.

MORE FROM LHP

SOURCES
Bang, Derrick. Vince Guaraldi on LP and CD. FiveCentsPlease.org, accessed 13 Jun 2018.
About Storyville. StoryvilleRecords.com, accessed 13 Jun 2018.
Neilson, Craig. Comment on Chronological List Of Performers At Lagoon. 5 Apr 2018.